Lisa Schrader – Awakening Your Shakti
Lisa Schrader – Awakening Your Shakti
---
What You'll Discover in These 7 Modules
Each session will build harmoniously upon the next, so that you'll develop a complete, holistic understanding of the practices, tools and principles you'll need to liberate, love, and ignite your sacred sensual energy.
Module 1:
She Who Cannot Be Contained
The Divine Feminine as the universal source of power
Explore the Tantric worldview that the divine feminine principle, Goddess Shakti, is the source of all life, Eros, inspiration and true power.
Break free of the stress of living in the hyper-masculine trance to reclaim the ease and flow of a rebalanced life with your feminine essence.
Harness the initiatory power of the sacred feminine to let go of what's stuck – and align with receiving more of your heart's desire.
Liberate yourself from struggling so hard and start making love with life (which is what you naturally do best).
Discover practices to activate intuition and truth-telling as primary channels for the flow of greater shakti power.
Module 2:
Walks with Beauty
Love your feminine body and feed your feminine soul
Rewire negative body image messages, so they become loving allies – rather than enemies – of your happiness.
Learn self-loving practices to help you feel and look more radiant, youthful and irresistibly attractive.
Shift from obsessing about how you look, by learning to change the way that you see
Understand why it's crucial to nourish your inner Shakti Goddess with a steady diet of beauty in all forms.
Create "sacred space" in your environments so that you receive a steady infusion of sensual delight in your day.
Module 3:
Dare to Love
Opening the heart and awakening the breasts
Navigate the whirlwind of the feminine emotional life, and tap into feelings as access to your authentic power.
Unleash the potency of forgiveness; learn how to claim yourself as heroine vs. victim.
Awaken your breasts as the secret key to female orgasm and sexual responsiveness.
Learn Tantric exercises to activate greater sexual desire and soften resistance – allowing your body to more naturally open to intimacy.
Module 4:
Pleasure as a Gateway to God
Cultivating an empowered relationship with pleasure and unhooking from shame
Re-examine your relationship with pleasure; heal your wounding and fear around it.
Shine light on the shadow and unconscious "slippery slope" aspects of pleasure to support heightened discernment.
Feel more sensually alive, succulent and responsive by learning ways to activate greater sensual intelligence in your body.
Open gently to the mysteries "down there" – explore your relationship with yoni, the source portal to life, and learn to listen to her wisdom.
Explore sexual healing practices to support you in feeling safe, opening to more pleasure and releasing past hurts and violations.
Module 5:
Joy-gasmic Yes
Activating and Expanding our Orgasmic Energy
Re-define what "orgasm" means to you; making love to life, as well as yourself and your partners.
Explore the inner channels, chakras – and how sexual energy moves through the body.
Expand love and ecstasy by learning how to ride the waves of orgasmic energy, rather than rushing to the finish line (and enroll your partner as well).
Stop pushing yourself to orgasm; learn to soften, surrender and open to receive orgasmic grace instead.
Module 6:
Shakti Stradles Shiva
The Sacred Erotic Union of Masculine and Feminine
Ignite passion through understanding the magnetism of yin-yang polarity (regardless of gender or sexual orientation).
Discover practices for establishing trust, negotiating your time together and setting intentions so that you're eager to make love (rather than avoiding it).
Trust the Goddess to lead –with out taking charge – in lovemaking.
Learn how to ask for what you want so that you get it; being responsible for your own pleasure.
Explore a ritual for honoring the God and Goddess within and opening the gateway to ecstatic union.
Module 7:
Living with Shakti
Sustaining your sacred feminine awakening for life-long transformation
Become a woman who transforms the atmosphere around her simply with her radiant presence.
Protect the Goddess; establish healthy boundaries so shakti can shine Her love.
Understand distinctions between being seductive and being sensually self-expressive; managing your increased sexual potency.
Learn more about why you shouldn't "go it alone"; the death of the "solo" model and the importance of sisterhood, shakti tribe, and "Red Tent" time in sacred feminine communion.
Establish your personal foundation – and how to feed the roots of your shakti tree of life.
The Awakening Your Shakti Evolutionary Bonus Collection
In addition to Lisa Schrader's transformative 7-module course, you'll also receive these powerful training sessions with the world's leading visionaries and teachers. These bonus sessions are being offered to further complement what you'll learn in the course, and take your understanding and practice to an even deeper level.
The Shakti Summit
A Full Package of Downloadable MP3 Interviews and PDF Transcripts with 7 Pioneers
Get lifetime access to the cutting-edge insights, strategies, tips and powerful practices that will empower you to embrace the true beauty and blessings of womanhood – and attract a passionate life overflowing with joy, sensuality and love!
Featured Experts:

Ignite Passion Now, Everything Else Can Wait
Dialogue with Lisa and Suzanne Raja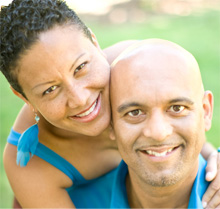 Lisa Schrader joins sex and relationship expert Suzanne Raja for an authentic and explicit dialogue about practical ways to ignite more passion between couples. Experience the power of polarity, the dance of control and submission, straight from a couple who have been taking ecstasy to new levels in their own marriage for over 25 years.
Suzanne Raja is his partner and spouse of nearly twenty-five years. She is a transformational leader in her own right and co-founder of The Get A Life Company. She is vibrant and energetic, offering powerful teachings, wisdom, humor, and inspiration that have helped thousands of people find the essence that drives the dance of their own lives. As Suzanne exclaims, "The thing that you resist is the very thing that is going to save you. You must move…Once you dance, you get the energy that you never thought you had…Dance as if your movement is a snapshot of your Life. This is me! This is my offering! This is what I GIVE to the world!" Suzanne's biggest passion is to help others throw themselves fully and joyfully into the ongoing dance of life! She is a master in coaching couples and in relationship work, as well as in teaching feminine practices for women.
Living as a Tantra Goddess
Dialogue with Lisa and Caroline Muir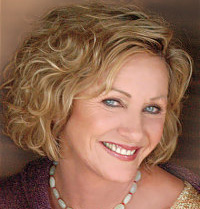 Join Lisa Schrader for a special bonus call with best-selling author and world-renowned Tantra teacher, Caroline Muir. This is a golden opportunity to listen in on an intimate soul-sister exchange about the ecstasy and challenges of living a Tantric life and embodying the Goddess. From innocent Kansas girl to skilled sexual healer and leader, Caroline openly shares her personal journey and offers her depth of wisdom as a pioneer of the modern Tantra movement.
Caroline Muir is celebrated as a Tantra sex educator and author. Her work with former husband and always "best friend," Charles Muir, was instrumental in inspiring the modern tantra movement in America. Caroline was the first to introduce sexual healing practices for women, by women, in heterosexual or same-sex partnerships. She is the author of two bestselling books, Tantra, The Art of Conscious Loving (co-authored with Charles Muir) and Tantra Goddess: A Memoir of Sexual Awakening and founded the Divine Feminine Institute for Men and Women in 2004.
Get Download Lisa Schrader – Awakening Your Shakti
---