Lisa Schrader – Awakening Your Shakti
Lisa Schrader – Awakening Your Shakti
What You'll Discover in These 7 Weeks
Course sessions are on Tuesdays at 12:00pm Pacific.
Each weekly LIVE teaching, contemplation and training session will build harmoniously upon the next so that you'll develop a complete, holistic understanding of the practices, tools and principles you'll need to liberate, love and ignite your sacred sensual energy. 90% of last year's graduates said they would recommend the program to a friend — a testament to the powerful journey of Awakening Your Shakti throughout these 7 weeks.
Module 1: She Who Cannot Be Contained
The Divine Feminine as the Universal Source
of Power (July 28)
Explore the Tantric worldview that the divine feminine principle — Goddess Shakti — is the source of all life: Eros, inspiration and true power
Break free of the stress of living in the hyper-masculine trance to reclaim the ease and flow of a rebalanced life with your feminine essence
Harness the initiatory power of the Sacred Feminine to let go of what's stuck, and align with receiving more of your heart's desire
Liberate yourself from pushing so hard and start making love with life (which is what you naturally do best)
Learn practices to activate intuition and truth-telling as primary channels for the flow of greater Shakti power
Module 2: Walks with Beauty
Love Your Feminine Body and Feed Your
Feminine Soul (August 4)
Rewire negative body image messages so they become loving allies, rather than enemies to your happiness
Learn self-loving practices to help you feel and look more radiant, youthful and irresistibly attractive
Shift from obsessing about how you look by learning to change how it is that you see
Understand why it's crucial to nourish your inner Shakti Goddess with a steady diet of beauty in all forms
Learn to create "sacred space" in your environment so that you receive a steady infusion of sensual delight in your day
Module 3: Dare to Love
Opening the Heart and Awakening the Breasts
(August 11)
Navigate the whirlwind of the feminine emotional life and tap into feelings as access to your authentic power
Unleash the potency of forgiveness, learning how to claim yourself as heroine vs. victim
Awaken your breasts as the secret key to female orgasm and sexual responsiveness
Learn Tantric exercises to activate greater sexual desire and soften resistance, allowing your body to more naturally open to intimacy
Module 4: Pleasure as a Gateway to God
Cultivating an Empowered Relationship with Pleasure and Unhooking from Shame
(August 18)
Reexamine your relationship with pleasure, healing your wounding and fear around it
Shine light on the shadow and unconscious "slippery slope" aspects of pleasure to support heightened discernment
Feel more sensually alive, succulent and responsive by learning ways to activate greater sensual intelligence in your body
Open gently to the mysteries "down there" — exploring your relationship with Yoni, the source portal to life, and learn to listen to Her wisdom
Discover sexual healing practices to support you in feeling safe — opening to more pleasure and releasing past hurts and violations
Module 5: Joy-gasmic Yes
Activating and Expanding Your Orgasmic Energy (August 25)
Redefine what "orgasm" means to you — making love to life, as well as yourself and your partners
Explore the inner channels (chakras) and how sexual energy moves in the body
Expand love and ecstasy by learning how to ride the waves of orgasmic energy, rather than rushing to the finish line (and how to enroll your partner, as well)
Stop pushing yourself to orgasm — learning how to soften, surrender and open to receive orgasmic grace instead
Module 6: Shakti Straddles Shiva
The Sacred Erotic Union of Masculine and Feminine (September 1)
Ignite passion through understanding the magnetism of yin-yang polarity (regardless of gender or sexual orientation)
Learn practices for establishing trust, negotiating your time together and setting intent — so that you're eager to make love (rather than avoid it)
Trust the Goddess to lead in lovemaking without taking charge
Discover how to ask for what you want, so that you get it — being responsible for your own pleasure
Learn a ritual for honoring the God and Goddess within, and open the gateway to ecstatic union
Module 7: Living with Shakti
Sustaining Your Sacred Feminine Awakening for Life-Long Transformation (September 8)
Become a woman who transforms the atmosphere around her simply with her radiant presence
Protect the Goddess — establishing healthy boundaries so Shakti can shine Her love
Develop distinctions between being seductive and being sensually self-expressed — managing your increased sexual potency
Don't go it alone — understanding the death of the "solo" model, and the importance of sisterhood, Shakti tribe and "Red Tent time" in sacred feminine communion
Establish your personal foundation, and learn how to feed the roots of your Shakti tree of life
The Awakening Your Shakti Bonus Collection
In addition to Lisa Schrader's transformational 7-week course, you'll also receive these powerful training sessions with the world's leading visionaries and teachers. These bonus sessions are being offered to further complement what you'll learn in the course — and take your understanding and practice to an even deeper level.
The Shakti Summit 2014 ($47 Value)
Interviews with 12 Pioneers
A Full Package of Downloadable MP3s and Transcripts
You'll get lifetime access to the cutting-edge insights, strategies and powerful practices presented by the top feminine sexuality and sensuality experts in the world. Discover deep wisdom and insights to help you activate YOUR Shakti — so your feminine essence can truly shine in all that you do. The benefits will be profound, positively transforming ALL areas of your life.
Featured experts include John Gray, Ph.D, Alison Armstrong, Andrew Harvey and many more!
Living with Shakti
Audio Dialogue with Chameli Ardagh, Sera Beak &
Sally Kempton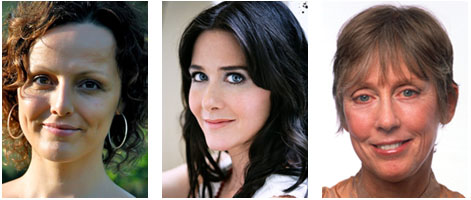 Lisa Schrader leads this incredible dialogue between some of the foremost "supernova" teachers of the embodied divine feminine: Chameli Ardagh founder of Awakening Women, Sera Beak author of 
Red Hot and Holy
 and Sally Kempton, author of 
Awakening Shakti
. They explore the divine creative spark of what "Shakti" is — both the lineage of Shakti and what the word points to that is most relevant and vital to modern day women. How we can tap into the longing and desire we feel in heart and body for immediate access to our sacred connection with the divine feminine. Also includes practical first steps we can take to unhook from the distraction of mental concepts and actually move into the miracle of experiencing Shakti in the body.
Chameli Gad Ardagh is the founder of the Awakening Women Institute. She is a pioneer on contemporary feminine spirituality and is inspiring women around the world through her breakthrough methods for awakening and empowering of women and girls. She is especially appreciated for her passionate love of mythology and storytelling as a method for illuminating our hidden strength and beauty. She is the initiator of a global network of groups for women, creator of two home study multimedia sets and author of three books on feminine empowerment and spirituality. Chameli was born in Norway and now lives in Northern California with her husband Arjuna and two sons.
Sera Beak is a world traveled Harvard trained scholar of comparative religion, author of Red Hot and Holy: A Heretic's Love Story and The Red Book: A Deliciously Unorthodox Approach to Igniting Your Divine Spark. She leads Redvolution workshops, classes, Redtreats and offers mentorship.
Sally Kempton is known and loved for her ability to transmit meditative states and create transformative shifts in others. A former monk in an Indian order, she teaches internationally and was the author of the Yoga Journal column, Wisdom, for many years. Sally has a deeply mature understanding of the interface between deep spirituality and self-actualized living. She herself lives the path she teaches. Her books, Meditation for the Love of It and Awakening Shakti: The Transformative Power of the Goddesses of Yoga, have become classics — and have revolutionized thousands of people's experience of their inner life.
Venus on Fire
Audio Dialogue with John Gray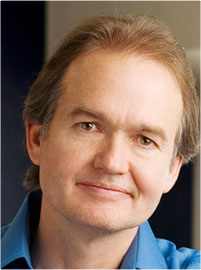 In this highly personal dialogue between Lisa Schrader and John Gray, John shares about his journey from monastic life and nine years of celibacy and into the passion of making love to many woman and then ecstatic union of his ongoing experience in deepening monogamy with his wife of 28 years. John speaks about what a blessing it is a for man to be with a woman with awakened Shakti who is happy, radiant and fulfilled and what men can do to contribute to her being that way. How we can channel the power of sexuality and erotic energy in sustained lovemaking to contribute to our greater health and vitality. Plus exploration of the masculine and feminine forces and the dynamics of polarity that contribute to ecstatic sex.
John Gray is the leading relationship expert in the world and bestselling author of Men Are from Mars, Women Are from Venus. John's books have sold over 50 million copies in 50 different languages around the world. His many books, videos and seminars teach men and women how to understand, respect and appreciate their differences in both personal and professional relationships. John's newest book teaches us how achieve a more comfortable and productive work environment and is titled Work with Me: The 8 Blind Spots Between Men and Women in Business.
Get Download Lisa Schrader – Awakening Your Shakti