Karen Pryor – Primitive Reflex Integration through Neuroplasticity
Karen Pryor – Primitive Reflex Integration through Neuroplasticity
PRIMITIVE REFLEX OVERVIEW
Brain development
Brain stem
Mid brain
Cerebellum Cortex

Occipital Lobe
Temporal Lobe
Parietal Lobe
Frontal Lobe

Evaluation and demonstration of Primitive reflexes
How retained reflexes act on developmental milestones
Reasons for primitive reflex retention or re-emergence
How primitive reflexes interfere with higher level skills – Reading, writing, sensory processing
PRIMITIVE REFLEXES COVERED IN DETAIL
Palmar Grasp
Plantar Grasp
Symmetrical Tonic Neck
Asymmetrical Tonic Neck
Tonic Labyrinthine Reflex
Moro Reflex
Extension synergy
Flexion synergy
Hands-On Activities
Disarming the strength of primitive reflexes

Palmar grasp
Plantar grasp
Asymmetrical Tonic Neck
Symmetrical Tonic Neck
Moro Reflex
Case Studies
17 year-old anoxic male integration of brain stem functions, cranial nerves, midbrain to regain cortical functions without over riding primitive reflex patterns
8 month-old with stroke at birth, cortical vision impairment, involvement of bilateral hemispheres and symmetrical tonic neck reflex. Integration of reflexes, gained vision abilities.
1 year-old hemisphere stroke. Asymmetrical Tonic Reflex integrated and able to walk and run.
Genetic non-myelination and smooth brain 9 month-old female with tone abnormalities, Tonic Labyrinthine Reflex. Integration and neuroplasticity therapy techniques resulted in ability to walk with rolling walker, count to 20 English, 10 in Spanish, name the months of the year and days of the week.
In this interactive recording, improve treatment for your clients by discovering the link between primitive reflexes and development. Learn to evaluate the influence of primitive reflexes with central nervous system developmental stages, as it relates to function.
Practice simple techniques to immediately add to your treatment sessions, leading to increased developmental success:
Behavioral Challenges
Learning Disabilities
Neurological Deficits
Sensory Processing Problems
Autism
ADHD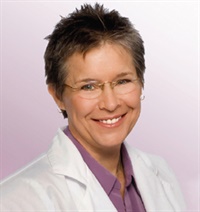 Health Sphere Wellness Center
---
Karen Pryor, PhD, PT, DPT, ND, CH, CFPS, has a doctorate in physical therapy and has practiced for 40 years in the field. Dr. Pryor is the owner of Health Sphere Wellness Center, an integrative therapy clinic in Nashville, Tennessee. Involved with early intervention in the birth-three population for over 30 years, she has developed neuroplasticity techniques that are used in a wide variety of settings, including homes, childcare center, and school systems, to advance pediatric therapy programs. Dr. Pryor serves on several boards, including the Leadership Interagency Council for Early Intervention, (2014-2019), a position to which she was appointed by Tennessee Governor Bill Haslam. In 2010, she received the President's Volunteer Service Award for her contributions to the advanced treatment of children from President Barack Obama. In addition to her work with children, Dr. Pryor has served as an adjunct professor at the Tennessee State University Occupational Therapy Assistant program. She is a clinical instructor for several universities and colleges. With her years of experience and passion for complete wellness, Dr. Pryor advances a more expansive view of how to integrate therapy throughout the lifespan by using neuroplasticity techniques.
Speaker Disclosures:
Financial: Dr. Karen Pryor has employment relationships with the Tennessee State University, the Volunteer State Community College, the Daymar Physical Therapy Assistant School, and the University of Tennessee at Chattanooga. She is the owner of Health Sphere Wellness Center, LLC and is a field examiner for PDMS-3. Dr. Pryor receives a speaking honorarium and recording royalties from PESI, Inc. She has no relevant financial relationships with ineligible organizations.
Non-financial: Dr. Karen Pryor is on the advisory board for the Maoris Foundation and is the president of the Caring Health Foundation.