Gay Hendricks – Awakening the Power of Your Breath

Gay Hendricks – Awakening the Power of Your Breath
---
So How Does it Work?
Renowned personal growth expert Gay Hendricks will guide you through 8 sessions, each session building upon the other as you learn about the transformational power of your breath.
Get ready to be inspired and opened up to a whole new world of possibility!
Week 1: Discovering Yourself in a Powerful, New Way
(Feb. 7)
In this opening session you'll discover the Three Dimensions – Body, Energy, Spirit – and learn the exciting "Meta-Process," an innovative consciousness tool that gets you unstuck and on your way to feeling OPEN and FREE.
You'll also practice your first Third Dimension process called "The Primal Respiration."
This session you will:
Deeply explore all aspects of your being in a powerful, new way
Discover techniques for getting back to your inner joy quickly and easily
Connect with your primal nature to bring healing and unleash your power
Week 2: Increasing Your Daily Bliss
(Feb. 14)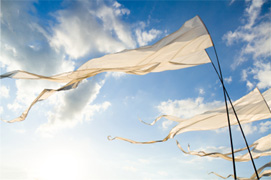 You'll discover a new way of breathing that gives you direct access to three levels of your being: body, energy and space.
The Third Dimension Process #2, "Primal Breathing," gives you a way to navigate these new levels of your awareness. This puts you on the path to increase the amount of bliss, clarity and cosmic connection you feel.
This session you will discover:
A method for accessing multiple levels of who you are for growth and joy
How to increase your daily bliss
Your ability to control your spiritual connection and how to magnify it
Week 3: Opening to Your Whole-Being
(Feb. 21)
The focus of this session is on learning your third practice: "Whole-Being Breathing." This will assist you in discovering the inner and outer unity that occurs when you access the hidden Third Dimension of breath.
Once you embrace this new awareness, you feel a larger sense of connection with your own inner core, along with a new feeling of kinship with others.
This session you will discover:
How to use the breath to feel deeply connected to your essence
The breath-focused secret to realizing harmony with your entire world
The simple path to consciously connecting with your loved ones
Week 4: Uniting Your Sexuality and Spirituality
(Feb. 28)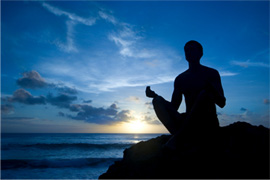 This session gives you a direct experience of your organic, body-centered spirituality. And all the peace it offers.
By tuning in to the subtle movements of your sacrum and adding the fourth breathing practice to its organic movement, you will feel a union of body, spirit and sexuality.
And the big take-away is how to nurture this feeling as you go through your daily life.

This session you will discover:
How to use your breath so that your body becomes the temple for your spirituality
Ways to magnify your sexuality and open your heart
The key to uniting the experience of your sexuality and spirituality through your breath
Week 5: Experiencing Transcendence in Your Everyday Life (Mar. 7)
This session is dedicated to experiencing moments of transcendence through breathing.
Transcendence feels like this: one moment you're focusing on something simple, such as the slow movement of your sacrum as you breathe. Suddenly you feel a loosening of tension and a wave of positive feeling courses up through your body.
You map out the dynamics of the Ascending Wave and the Descending Wave, and how to let them through so that moments of transcendence occur regularly in daily life.
This session you will discover:
How to cultivate regular experiences of transcendence in your daily life
The power of your subtle awareness of energy in your body and how to maximize it
How you can be the co-creator of transcendence in your life
Week 6: Using Your Breath to Transform Your Relationships (Mar. 14)
In this session you will learn two techniques that take you deeper into a powerfully positive union of spirituality and sexuality.
As you learn to live in the Third Dimension you make an astonishing discovery: every breath you take releases a mini-orgasm, a blissful wave of energy sweeping through your body from pelvis to throat and back again.
In discovering the unity at the center of yourself, you also discover how to connect with the center of the important people in your life.
We will explore the key dynamics of close relationships and how your breathing can help you move through difficult spaces quickly. This means you can spend more time feeling the easeful flow of CONNECTION!
This session you will discover:
Deepening practices for unifying spirituality and sexuality
How to connect with your inner essence and with the essence of others
The power of breathing practices to move you from conflict into love
Week 7: The Power of Your Breath to Manifest Your Dreams (Mar. 21)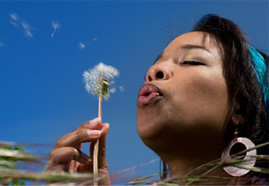 How can you use your breathing to create the life you want? That's the central question we explore in this session.
Combining special breathing techniques with visualization and affirmation, you learn to use your breathing to navigate through the three levels of manifestation: Newtonian, Einsteinian and Quantum.
You'll discover a simple way to use your breathing to enhance the realization of your goals on a daily basis.
This session you will discover:
Breathing practices that will help you manifest your dreams
How to use your breathing every day to speed up manifestation
Week 8: Expanding Your Connection to Yourself and Others (Mar. 28)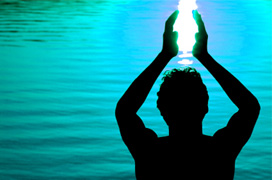 In our final session we do an exciting rapid review of the key concepts, along with a synthesized version of the seven key breathing techniques.
You'll learn how to use the "10-Minute Synthesis" as a daily practice to keep expanding your connection to yourself, your loved ones and the universe around you.
This session you will discover:
How to make breathwork a daily practice that deepens over time
A final method for consistently living in connection with your whole world
How to stay in peace and bliss especially when life is tough
The "Awakening the Power of Your Breath" Bonus Collection
Bonus #1: "Your Breath as a Pathway to Awakening"
An Audio Dialogue with Jack Kornfield
In this powerful conversation from the 2012 Breathwork Summit, famed meditation teacher and Buddhist monk, Jack Kornfield explains the power of the breath as it relates to Buddhism and our personal path in deepening our consciousness. Drawing on his almost 40 years of intensive practice and study, Jack Kornfield illuminates the power of the breath and how it can support your spiritual development.
Jack Kornfield trained as a Buddhist monk in the monasteries of Thailand, India and Burma. He has taught meditation internationally since 1974 and is one of the key teachers to introduce Buddhist mindfulness practice to the West. He began his training after graduating from Dartmouth College in Asian Studies in 1967. Then he joined the Peace Corps and was assigned to the Public Health Service in northeast Thailand, which is home to several of the world
Bonus #2: "The Power of Holotropic Breathwork"
An Audio Dialogue with Dr. Stanislav Grof
Groundbreaking psychiatrist and author Dr. Stanislav Grof shares all about Holotropic Breathwork, a powerful healing modality for decades, in this illuminating conversation recorded at the 2012 Breathwork Summit. He also explains the theoretical foundations to this practice that allow for such dramatic positive effects, inviting you to explore deeply into the powerful ways the breath can heal and awaken.
Stanislav Grof, M.D., is a psychiatrist with more than 50 years of experience in research of non-ordinary states of consciousness. Currently, he is Professor of Psychology at the California Institute of Integral Studies (CIIS) in San Francisco, conducts professional training programs in Holotropic Breathwork and transpersonal psychology, and gives lectures and seminars worldwide. He is one of the founders and chief theoreticians of transpersonal psychology and the founding president of the International Transpersonal Association (ITA).
Among his publications are over 150 articles in professional journals and the books Beyond the Brain; LSD Psychotherapy; The Cosmic Game; Psychology of the Future; The Ultimate Journey; When the Impossible Happens; The Stormy Search for the Self; Spiritual Emergency; and Holotropic Breathwork (the last three with Christina Grof).
Bonus #3: "Resetting Your Life and Relationships to a New Frequency" An Audio Dialogue with Sondra Ray
In this powerful conversation, pioneer of the Rebirthing Experience Sondra Ray, explains the powerful impact of this healing modality and how it can be used to reset your life. Sondra is one of the world's experts on how birth trauma can affect your body, relationships and connection to reality. In this session, she points the way to your own powerful healing potential. This audio is from the 2012 Breathwork Summit.
Sondra Ray is known as one of the most dynamic spiritual leaders of our day. She is recognized throughout the world as a spiritual teacher, author, rebirther, lecturer and healer, with a renowned expertise in the area of relationships. She was launched into international acclaim in the 1970s as one of the pioneers of the Rebirthing Experience. She has trained thousands of people all over the world in the Rebirthing process, and is considered one of the foremost experts on how the birth trauma affects one's body, relationships, career and life. As she puts it, this conscious connected breathing process produces extraordinary healing results. By taking in more Life Force through the breath, limiting thoughts and memories, which cause problems and disease, are released.
Get Download Gay Hendricks – Awakening the Power of Your Breath