Enlightened Business Academy
Enlightened Business Academy
---
What You'll Discover: The Core Curriculum
Each of the nine modules consist of three powerful, previously recorded audio sessions with our featured expert faculty. Each module will build harmoniously upon the next so you'll develop a complete, holistic understanding of the practices, tools and principles you'll need to grow a successful enlightened business.
Along with the teaching modules, you'll receive four LIVE integration and laser coaching sessions with Stephen Dinan, the founder and CEO of The Shift Network. Stephen is one of the world's top enlightened business experts and extremely effective at developing ideas and strategies for taking your business to the next level.
You'll also have LIVE Q&A Sessions with faculty Tim Kelley and George Kao as a companion to their 3-session pre-recorded teaching modules. In these sessions, driven entirely by your most pressing questions, Tim and George will make themselves available as expert coaches to help everyone integrate the material that they've presented throughout their teaching modules.
Live Q&A Session With Tim Kelley: Wednesday, January 18, 2017, at Noon Pacific
Live Q&A Session With George Kao: Tuesday, May 15, 2017, at 5:00pm Pacific
To support your successful progression through the program, the first teaching module will be released on December 10th. Each month, a new module will be released. This will allow you to learn at a sustainable pace, as well as experience the live Q&As with Tim and George at the same time you're learning their methods.
Module 1: Becoming a Purposeful Entrepreneur & Creating a New Paradigm Business
Taught by Tim Kelley, True Purpose Institute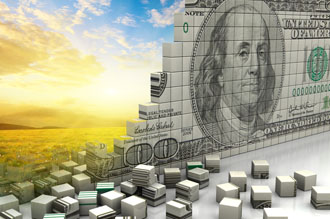 In this foundational module, Tim Kelley will help you understand and use some of the key practices that today's top companies and leaders are using to grow their businesses and make a powerful, positive impact on society. Tim has coached billionaires, CEOS of large companies and many change leaders on how to access, clarify and apply their higher purpose in every aspect of their business.
In this module, you'll:
Identify your life's higher purpose, and relate it to every aspect of your business
Apply the strategies top business leaders use for higher guidance in decision making
Conserve energy and money by eliminating activities that don't serve your higher purpose
Discover strategies for approaching your messaging in a consistent way that sends the right signals to your ideal partners and clients
Develop methods to discern which programs and tactics are in alignment with your purpose
Understand the foundational elements of a truly new paradigm business, and when to integrate them as you grow (HINT: NOT all at once!)
See the creation of an enlightened business as a journey rather than a destination — allowing yourself to keep growing and evolving over time, without getting too far ahead of the market
See how new paradigm companies use their higher purpose to engage customers, employees and partners
Use higher guidance and purpose information to supercharge your sales and marketing
About Tim Kelley
Tim is a global change agent and internationally renowned expert on higher purpose. He works with top leaders in many fields and countries to transform human institutions and evolve society to its new form. Tim's methodology, True Purpose, has been featured internationally in magazines, newspapers and on television. Tim has trained over 1,000 consultants, therapists and coaches in his methods. He's worked with hundreds of CEOs, including top leaders and executive teams from such companies as Nabisco, ING, Oracle, Lexmark and AOL. He formerly worked as a leader at Oracle, two levels below the CEO. He is the author of True Purpose, and the best-selling co-author of three other books. Tim has commanded military organizations, including an amphibious assault craft unit, and is a retired Naval Reserve officer. He holds a bachelor's degree in mathematics from MIT.
Module 2: Mastering the Tender Art of Niching
How to Gain Intimacy, Trust & Connection With Your Best Potential Customers & Clients
Taught by Mark Silver, Heart of Business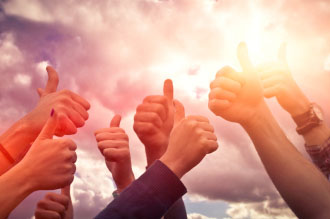 This session will build upon your now in-depth understanding of your personal purpose from Module 1, and enable you to further define your niche in ways that keep you centered in the heart of your business. Mark has helped thousands of business owners in the personal development, health and wellness arena (and many others) to align their purpose and uncover the "jewels" that differentiate them from their competition — and to design messages that resonate from their heart while also creating successful offers.
In this module, you'll:
Translate your higher purpose into a profound understanding of who your target audience is
Discover that the true purpose of marketing is not just about attraction
Uncover the three essential steps in communicating with your ideal client, and why that matters for marketing
Begin to see how relationships are nurtured, and how long it takes to make a significant purchasing decision
Master how to communicate what you do in one compelling sentence
Discover how intimacy and trust are created in a marketing message
Shift from reactive to proactive in how you relate to your customers
Create strategies to funnel clients into your business with ease
Build upon your unique gifts and areas of strength to create strategies that speak the language of your ideal client
About Mark Silver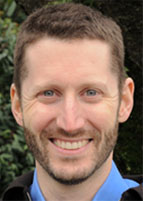 Mark founded Heart of Business in 2001 to help people in small business who want to make a difference and need to make a profit. Since then, he and his team have worked with thousands of business owners globally, and he's authored seven different programs that comprise an entrepreneurial wisdom academy. Mark's guidebook, Unveiling the Heart of Your Business, integrates more than 5,000 years of spiritual tradition with down-to-earth, no-nonsense business practices to support the healing of your own split between business action, ethics and spirituality. A designated master teacher in his Sufi spiritual lineage, Mark earned his Masters of Divinity, and seamlessly integrates ancient spiritual teachings that nourish the heart with very specific, nitty-gritty details of how to get business done.
Module 3: Creating Your Irresistible Offer
Taught by Lisa Sasevich, The Invisible Close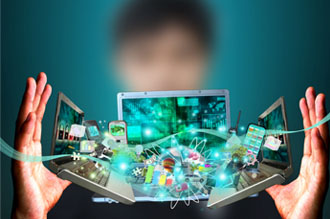 In this module, Lisa Sasevich will guide you to shift your thinking from your audience and niche to get crystal clear on the transformation your clients will get as a result of working with you. Lisa helped many of her now 6-figure clients create an irresistible offer by generatively building their personal "brand" of transformation that naturally invites clients to work with them.
In this module, you'll:
Discern what constitutes a valuable offer for your clients, as opposed to products
Use this distinction to completely transform your entire business, from product definition to marketing to business systems
Build powerful language that brings ease to your relationships with customers that you can use in every type of communication
Give your prospects the opportunity to say "YES" to your offer by helping them see how it serves them
Uncover the three questions to ask yourself that will make putting your offer together an absolute no-brainer
Build desire among your clients starting with the first words out of your mouth
Be amazed at the simplicity of crafting your offer, once you base it on the anticipated transformation your customers will experience
Develop ease in sharing your offer with clients as you uncover their personal benefits
Structure and present irresistible offers to help customers to BUY NOW
Move people from the "MAYBE" position, where no action takes place, to the "YES" position, where they act
About Lisa Sasevich
Lisa created a multimillion-dollar home-based business with two toddlers in tow. She's the author of The Invisible Close, which teaches experts who are making a difference how to get their message out effectively and authentically. Lisa has assisted in the creation of many successful careers because she insists on guiding her clients in the building of systems that help their customers make a choice, take action, move forward and commit to something they desire. Lisa will show you how to share your wealth with the world, and thus receive the wealth that people have to share with you.
Module 4: Attract Customers Without Struggle
Taught by Sharla Jacobs, Thrive Academy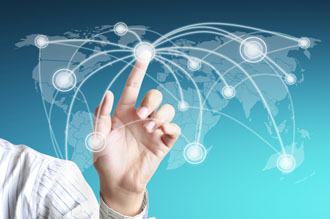 In this powerful module about attracting clients with heart, Sharla Jacobs will share a few simple and easy-to-use, heart-based principles to attract clients to your business quickly — without being pushy. Sharla has coached more than 20,000 clients to become 6-plus figure earners, utilizing her Heartselling™ methods that were "downloaded" from the Divine and have become a powerful client MAGNET for their businesses.
With Sharla's guidance, you'll:
Uncover the "8 Keys to Attracting Clients without Struggle" and the "5 Elements of Heartselling"
Recognize the divinity in yourself and in your clients
Become curious about your clients' challenges and concerns so you understand their pain points
Discover the three magic questions that help you to deliver valuable, free consultations that turn client objections into paying clients
Explore how to have conversations about money, and dance with the concern, "I can't afford it," with integrity and effectiveness
Understand how to use the five basic elements from Chinese medicine to better connect with yourself and your clients
Create a holistic approach for leaning into your clients to support them in getting what they need from what you have, and being able to support them to say "yes" to themselves
Find out specifically what's missing from your communication and mindset about selling, so you can serve your clients more fully
Approach your clients with generosity and service to help them become more curious
About Sharla Jacobs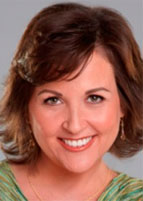 Sharla is an award-winning Million Dollar Mentor. She and her husband, Jesse Koren, are two of the world's leading authorities in helping coaches, practitioners and entrepreneurs add six figures to their income. They've taught their step-by-step system to over 20,000 people, have gifted over 6 million dollars in scholarships to their own events, and contributed over $100,000 to causes they believe in. Sharla will give you the treasure map that will help you increase your income and build a sustainable business.
Module 5: Heart-based Marketing
Taught by George Kao, The Authentic Business Community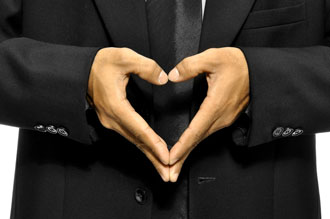 George Kao's teachings in business and marketing are founded on this truth: you are eternally safe, you are completely protected, and you will eventually experience all that your higher self wishes for you. Take this in deeply. Then, from that higher energetic space, do your marketing and build your business. You will attract your ideal clients — and enough of them to support you — without having to resort to any fear/greed-based tactics. George has personally coached hundreds of people to improve their marketing, sales and business by applying higher values. This module, which he created for The Enlightened Business Academy, will help you grow your business authentically!
In this module, you'll:
Discover how to give from wise generosity, rather than unconscious self-harm, in order to build true fans and a business that's personally sustainable for you
Explore what your ideal audience yearns for you to create, rather than trying to force your vision unsuccessfully — thereby allowing you to tap into a natural partnership between the market and your passion
Apply the "farming" vs. "hunting" metaphor to your own marketing, networking and sales — so that you can calmly outreach for your business in a joyful way that's aligned with your higher intentions
Explore how to spread your message much further, and in ways that your ideal audience would actually consume, thereby truly helping the people you can best serve
Understand the most popular ways to monetize your wisdom, experience and expertise, and which ways would best serve your business
Utilize George Website Creation Template to build (or improve) your current website for your authentic business
Learn how to "serve" instead of "sell" in all of your business interactions, thereby generating goodwill and natural word-of-mouth for your business
Practice entering your flow state at work, then transitioning mindfully to healthy recovery, enabling you to maintain wellness and thrive while building a business you're proud of
Be given additional surprising, yet effective techniques that will help you grow your enlightened business!
About George Kao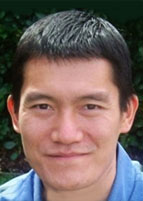 George is a trusted conscious marketing expert to over 500 clients — teaching the most productive online marketing methods for coaches, counselors, consultants, and those who are creating what George calls "wisdom businesses." His mission is to dramatically raise the marketing effectiveness of people who deeply value integrity, service and sustainability. George has been building online communities for more than 10 years. In recent years, he's become the go-to expert on how to productively use the Internet to get your message out to the people who would love to hire you for your services, or buy your programs.
Module 6: Scalable Business Models & The Launch
Taught by Jennifer Russell and Bryan Franklin, California Leadership Center
In this tactical module, Jennifer Russell and Bryan Franklin will share their expertise on how to begin to really grow and scale your business. Jennifer and Bryan have helped thousands of businesses in the startup-to-sustainability phase reach a high level of success. They will guide you through a journey that will uncover the three pillars of business success — Marketing, Sales, and Leadership — and how to use each of them to launch and scale your business.
With Jennifer and Bryan, you'll:
Examine how to master the value equation, and create an effective business process that guides you in all other business aspects
Uncover secrets for effectively focusing attention on core positioning, lead generation, marketing, sales and closing
Create mature business systems upfront that allow you to reach sustainability phase in a shorter period of time
Develop fulfillment strategies that create sustainability and greater profit, without working harder
Explore how to create repeatable strategies to deal with short-term customer issues, so you can focus on long-term financial strategy
Devise generous lead sources and new product lines that lead to scalability
Use automation to fine-tune business leads and fulfillment, which frees you from repetitious decision making
Free your attention from problem solving, so you can focus on designing innovative marketing and sales approaches to reach a broader base of customers
Come to understand why the most important thing you can do for you business is to "get out of your own way"
About Bryan Franklin and Jennifer Russell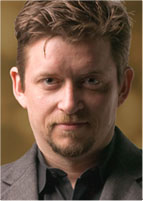 Bryan is a leading executive coach, compelling speaker and successful entrepreneur. He's founded and sold over a dozen companies (including his own private equity fund), and has generated more than $10 million in executive coaching over the last decade — making him one of the most financially successful coaches in the country. He's become the trusted advisor to some of the most highly respected executives in Silicon Valley, coached top-level executives at many Fortune 1000 companies, and helped many entrepreneurs build their organizations into success stories — taking them from startup to billions in sales.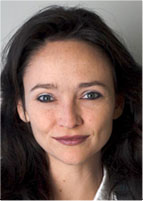 Jennifer is a dyed-in-the-wool entrepreneur, having worked exclusively in high-impact startups — most recently as the president of an environmental chemical company, bringing over 40 new technology products to market. Her dedication to the intersection of creativity and productivity made her famous for "getting more done by accident than most people get done on purpose." Whether it's guiding a cancer drug through the arduous process of testing and development, or guiding an entrepreneur through the harrowing process of creating their business, Jennifer's insight and inspiration are second to none.
Module 7: The Enlightened Entrepreneurial Mindset
Becoming the Person You Need to Be to Manifest Your Vision
Taught by Ryan Eliason, Social Entrepreneur Empowerment Network
Ryan Eliason, one of the world's top coaches for socially conscious entrepreneurs, believes that success is 90% psychological and 10% technical. In other words, it's 10% skill and technical know-how, and 90% attitude, confidence, focus, determination, and your inner "mental game." Effective technical strategies are essential to success, but without addressing the psychological level, you're only going to reach a tiny percentage of your potential. Mastering the art and science of "being" could lead to more success and satisfaction in business and life than you might imagine. It's perhaps the most critical element of business success.
In this module, you'll:
Step into consistently being your best self — the person you need to be in order to achieve your vision
Get clear on the attitude you need to embody in order to reach your vision
Master the technology for transforming your attitude and your way of being
Create a clear, comprehensive written list of the internal and external obstacles to achieving your vision
Create a written plan for triumphing over each of those obstacles
Identify your core limiting beliefs and apply a powerful proven technique for transforming them into empowering beliefs
Understand how to identify the voice of your "gremlinr" so that you're empowered to act from the inner knowing that this voice is not your truth
About Ryan Eliason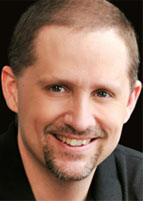 Ryan's mission is to empower socially conscious entrepreneurs to transform the world's most pressing problems. As a teenager, Ryan co-founded Youth for Environmental Sanity, which has supported more than 675,000 young visionary leaders from 65 nations working on social change, human rights and environmental sustainability. Ryan believes that business can be a powerful force for transformation. In just three years, more than 100,000 people joined his Social Entrepreneur Empowerment Network, a rapidly growing global community of changemakers. His programs have empowered thousands of conscious entrepreneurs with the tangible skills and mindset shifts needed to expand the reach and positive impact of businesses that focus on a triple bottom line: People, Planet and Profit. He is now one of the world's top coaches for social entrepreneurs and has trained over 4,000 satisfied clients from 85 countries and all 50 states. Ryan recently published his first book, The 10 Best Ways To Get Paid for Changing The World: How To Make A Lucrative Career Out of Profound Service, which was downloaded 73,000 times within the first 14 days.
Module 8: Entrepreneurial Secrets From the Leading Edge
Taught by Stephen Dinan, The Shift Network
In this module, Stephen Dinan will share his hard-earned secrets for how to thrive as an entrepreneur while building a company that aims to positively change the world. You'll hear how he worked through many challenges to succeed in building a company that has heart and integrity. This module will blend his insights from the "outer game" of marketing, business development and enrollment with the "inner game" of developing your capacity as a leader. He'll also conduct "laser coaching" sessions to help participants take the next leap in business.
In this module, you'll:
Explore how to build trusted networks of allies through genuine generosity and goodwill in ways that can lead to rapid expansion
Connect with your heart's truth and develop messaging that builds rapport by speaking directly to people's core needs
Turn around failures, mining them for gifts and opportunities for personal transformation
Design your operation in a way that maximizes your strengths and creates a thriving personal lifestyle for you
Tap into the power of higher guidance for making routine and strategic decisions
Develop maximum synergy by designing launches and campaigns that align with the needs of partners and allies
Get vulnerable with your customers in a way that cultivates loyalty
Keep honing your development as a leader — taking in feedback from wherever you can
Develop practices for innovation, fresh ideas and out-of-the-box thinking
Navigate the boundaries of personal sacrifice and self-care as you grow your business
Balance decisions that are for the greater good, while also being wise with your personal and organizational resources
Navigate questions related to investment, board and long-term visioning
Apply lessons from building a truly happy and heart-based company culture
Invite partners in a way that doesn't diffuse your vision and purpose, or undermine cohesion
About Stephen Dinan
Stephen is the CEO of The Shift Network and a member of the prestigious Transformational Leadership Council and Evolutionary Leaders groups. He helped create and directed the Esalen Institute's Center for Theory & Research, a think tank for leading scholars, researchers and teachers to explore human potential frontiers. As the former director of membership and marketing at the Institute of Noetic Sciences, he was the driving force behind the Shift in Action program and the One Minute Shift media series. He is the author of Radical Spirit and Sacred America: Sacred World. He's been a featured speaker at the World Cultural Forum in China, the Alliance for a New Humanity in Costa Rica, Renovemos Mexico in Mexico City, and the University of Cuenca in Ecuador. He's also been featured at many U.S. conferences and events, and in numerous radio programs and online summits.
Module 9: Creating Enlightened Work Environments
Taught by Bharat Mitra, Organic India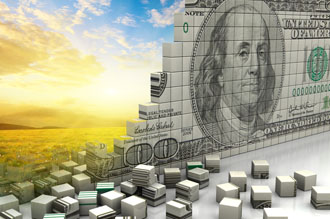 In this final module of The Enlightened Business Academy, Bharat Mitra will share his passion, presence, inspiration and intelligence to help you learn how to build an enlightened business that simultaneously supports you, your team and your customers. Bharat founded Organic India, a vehicle of consciousness in the global wellness market. He'll share his holistic business model, which supports Indian farmers, his staff and his customers with sustainable structures.
From this module, you'll:
Free yourself of the delusion that you have to do all the work alone, without support
Begin to nurture an effortless spaciousness to guide your most effective decisions
Embrace humility to allow yourself the space of not having immediate answers to your business' most difficult decisions
Understand how clarifying your vision and purpose naturally attracts staff, colleagues and clients who resonate with that purpose
Eliminate the need for wasteful and unnatural rewards that don't actually incent people to support you
Open the door to extreme innovation by inviting others' contributions, rather than having all the answers
Advance growth by creating systems to invest in other people, companies and industries who support your business
Discover how to create a business that is a part of the paradigm shift that will lead to the transformation needed to sustain and co-exist on the planet
Understand how providing consumers with products that are truly made with love, are of the highest quality, and that generally support their wellbeing will create more vitality for your company than the traditional bottom-line approach
Shift to focus resources on developing quality products and systems
About Bharat Mitra
Bharat is the founder and president of Organic India. Bharat arrived in India in 1987. He's been a visionary entrepreneur all his life, bringing passion, presence, inspiration, intelligence and great love to everything he does — and to everyone he meets. Bharat founded Organic India as a vehicle for consciousness, with no separation between "spirituality" and "business." It's a company in which integrity, honesty and respect are valued as priorities; a business in which the bottom line includes social responsibility, environmental sustainability and economic success. Bharat Mitra is a director of The StarFire Fund (USA), president of The Bet Lev Foundation (USA), a core partner of Gold Lake Mountain Resort (USA) and chairman of The Lev Group (Israel).
The Enlightened Business Academy Bonus Collection
In addition to the truly transformative teaching and integration sessions over the nine months, you'll also receive these powerful bonuses featuring the world's leading business visionaries and teachers. These bonus sessions are being offered to further complement what you'll learn in the academy — and take your understanding and success to an even greater level.
The 9 Essential Practices of Peak Leadership
6 Session Audio Course With Chip Conley (Valued at $397.00)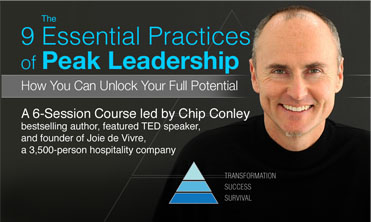 This program is designed to give you the key foundations to be the kind of leader who others respect, trust, and want to work for. These principles will enable you to attract better talent, retain them and grow them into the kind of leaders who can grow your business for you. You'll discover the single most important skills for success as an entrepreneur just starting out or a leader of an established company.
During this program, Chip will share step-by-step strategies for accessing your full leadership potential, which in turn helps you unlock the genius in others.
Chip's leadership practices can lead to greater professional, financial, emotional and even spiritual success, helping you make a bigger contribution and create a more enduring legacy
This program will:
Reveal the "PEAK practices" that successful leaders use and how you can adopt them as well
Show how to create sustained growth in your organization or teams
Offer you a more comprehensive operating manual for business grounded in leading-edge psychology
Help you foster the conditions for creativity, teamwork and excellence
Provide keys to creating the conditions for people to live their callings, which is essential for breakthrough organizational success
Help you understand the value of intangibles (the most important asset in the 21st century) and how to measure and apply them in a way that leads to success
Hone your skill at moving from being a transactional to a transformational leader
Develop your skills at serving your customers' higher needs, which builds sales and loyalty
Create the sustainable foundations in your life for effective leadership (and great happiness)
Chip Conley started his own hospitality company, Joie de Vivre (JDV) in 1987, and, as CEO for two dozen years, grew it into the second largest boutique hotel company in the United States. Chip and his company's time-tested techniques and transformational leadership practices have been featured in every major news outlet, including TIME, USA Today, Fortune andThe Wall Street Journal.
As the preeminent thought leader at the intersection of psychology and business, and a successful practitioner of emotional intelligence at work, Chip shared his unique prescription for success in his bestselling book, PEAK: How Great Companies Get Their Mojo from Maslow. Based on noted psychologist Abraham Maslow's iconic Hierarchy of Needs theory, PEAK illustrates how business' three key stakeholders — employees, customers and investors — are ultimately motivated by peak experiences that address their higher, unspoken needs.
Chip is a highly sought after speaker — from TED to Inc to Google. He's been honored with the highest accolade in the American hospitality industry, the coveted ISHC Pioneer award, and was one of four finalists for Hotels magazine's "Corporate Hotelier of the World" award. The San Francisco Business Times named Chip the Most Innovative CEO — and JDV the "2nd Best Place to Work" — in the entire Bay Area.
The Insider's Keys to Successful Social Media Marketing
Audio Training With Mari Smith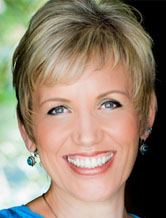 Success with social media is as simple as knowing how to bridge the gap between technical skills in the new media world and good, old-fashioned people skills. However, most businesses still have a long way to go. Technology is constantly changing; Facebook keeps iterating, and new social sites spring up daily, it seems. So, how do you keep up? Where should you focus for real, measurable results? And how do you overcome your personal fears (and company-culture fears), rise above the noise, and make a significant impact using social media? In this dynamic session, renowned social media thought leader Mari Smith will reveal her secrets to building a large, loyal and profitable network using the social web. You'll discover:
The two best ways to create viral buzz while generating quality leads
A powerful fix to overcome the #1 fear that prevents brands and businesses from optimizing Facebook
Three simple tweaks to make to your daily posts that instantly increases your reach and results
Mari Smith is one of the world's leading social media strategists and is widely recognized as THE top Facebook marketing expert in the world. She's author of The New Relationship Marketing and co-author of Facebook Marketing: An Hour A Day.
Fast Company describes Mari as, "A veritable engine of personal branding, a relationship marketing whiz and the Pied Piper of the Online World." Forbes recently named Mari as one of the top ten Social Media Influencers, and Dun & Bradstreet Credibility named Mari one of the top ten Most Influential Small Business People on Twitter.
Mari Smith's background includes over twelve years in the fields of relationships, marketing and Internet technology, making social media her ideal arena. As a veteran in the genre, she travels the United States and internationally to provide engaging social media keynotes and in-depth training to entrepreneurs and corporations.
She frequently shares the stage with notable leaders and celebrities; previous co-presenters have included Sir Richard Branson, the Dalai Lama, Tony Robbins, Guy Kawasaki and Paula Abdul.
How to Write the Words That Attract, Invite & Inspire Your Ideal Clients to Take Action!
Audio Teaching With Michele PW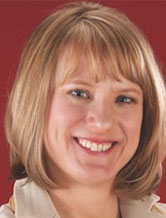 If you've been struggling with the hype and misleading language you see on other people's websites and emails, you're going to love this call with Michele PW, your Ka-Ching Marketing Strategist. She specializes in writing copy that attracts, invites and inspires your ideal clients to raise their hands and say "YES" to working with you — no arm twisting required! In this special session, she'll walk you through the foundation of how to craft copy on your websites and emails that both you and your clients love.
Michele PW (Pariza Wacek) is the owner of Creative Concepts and Copywriting LLC, a leading direct response copywriting and marketing company that caters to entrepreneurs and small business owners. Considered one of the hottest direct response copywriters and marketing consultants in the industry today, Michele is a contributing author to Entrepreneur Press Start Up Guide to Information Marketing and Trust Your Heart: Transform Your Ideas to Income, an Amazon bestseller.
How to Make Money Fall In Love With You
Audio Training With Morgana Rae of Charmed Life Coaching
If you'd like to RAPIDLY, RADICALLY, and PERMANENTLY change your relationship with money, what would that be worth to you? International wealth coach Morgana Rae will walk you through six time-tested steps to turn your personal money monster of scarcity into a Money Honey of abundance. "Your financial situation reflects your inner Relationship with Money," says Rae. "If you don't like your finances, something has to change in your relationship." Morgana shows you how to jumpstart that transformation.
Morgana will:
Uncover your hidden blocks to abundance
Abolish your financial anxiety
Change your relationship with money from a monster into your "money honey"
Reveal your next step to creating wealth
Give you a revolutionary system you'll use for the rest of your life
Morgana's life-changing approach will give you a new experience of money, enabling you to take a quantum leap toward creating the wealth and abundant relationships you deserve.
Get Download Enlightened Business Academy
---