Birthing Your Soul's Calling
Birthing Your Soul's Calling
---
Session 1:
Create the Foundation for Your Biggest Dream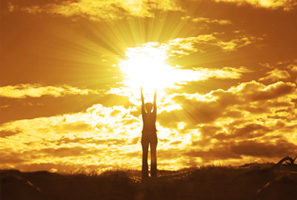 In our first session together, we will co-create a sacred space where we can journey into the energy of the Great Mother, who holds all possibility in her embrace.
What do you dare to dream? How bold, outrageous and seemingly impossible are your dreams? And what is the new collective dream you are wanting to birth for future generations? Join us and you will discover:
How to dare to dream the BIG dream that lives deep within you.
How your individual dream is an important part of the new collective story we all creating
The price you are paying if you do not dare to manifest your dream.
How to access the power that comes when you gain clarity and divine inspiration. Learn what you are called to be and do for this season of your life
How women's brains are different from men's brains, and how we can work with this difference to our advantage in birthing our dreams.
The ways you can change your frequency and engage your parasympathetic nervous system to access deeper awareness, knowing and creativity.
The magic of entering into the mythic realm of the Great Mother, to connect deeply with your essence.
Session 2:
Clearing Your Soul Path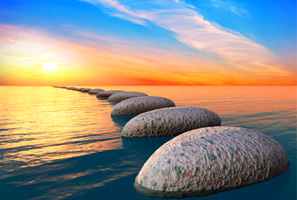 We KNOW you are here to make a unique contribution to the planet. But like many women, you're probably your own biggest obstacle to success. Through a lifetime of experiences, you've cultivated sets of attitudes, habits and beliefs that have served as survival mechanisms for you to get through life, but don't serve the greater journey ahead.
Many of these old patterns are ready to be released, so that something greater can be born. And you can learn to access the energy of the Midwife within you – to help you move through your current initiatory gateway toward a greater-than-imagined future. In this second week together, you will discover:
The REAL REASON why you aren't able to manifest your intentions. (Be prepared to go beyond the excuses you typically offer from your rational mind.)
How to use the power of your imagination to transform inner blocks. (Know that what is transformed in your imagination is also transformed in your being.)
How to remove these inner blocks that keep you stuck through time.
How to cultivate the womb of silence to allow yourself to deeply listen to that still small voice within
Your deep connection with your own center line – your soul's integrity – and how to make agreements you can keep that are in service to your highest dreams
Session 3:
Creating Your "Greater Than Imagined" Future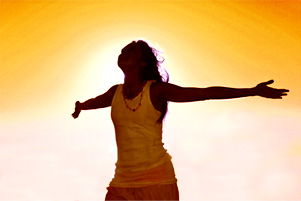 When you are called into a greater-than-imagined future, you become inspired to take outrageous and remarkable actions in the world and to expand the possibilities for your life.
How outrageous are you willing to be? You are here for a purpose that's bigger than just your personal satisfaction. Here you will invoke your Visionary Dreamer – the potent and powerful weaver-dreamer in you that can move mountains. In our third session together, you will discover:
How to cultivate the heart of passionate service within yourself and connect with a deep spiritual tradition that nourishes you – and the world.
How to get your brain fully on-board with your vision by using the power of your mirror neurons to produce quantum leaps in productivity.
A process for seeing, feeling, tasting, smelling and really experiencing yourself living your soul's calling!
The three ingredients you must have in order to move towards a greater than imagined life
Ways to engage both hemispheres of your brain to create goals and action steps that are both S.M.A.R.T. and S.A.F.E. (Learn what both these acronyms mean during this session!)
The power of celebration and how as you begin to identify your true soul's calling – the burn in your belly – you will become bold, open-hearted, courageous and committed to passionate service
How to make a sacred commitment to what changes you will make in your life NOW, and hold yourself accountable to it.
When you do sign up, we ask that you commit to attending or listening to all three sessions – it sends a powerful signal to the Universe and your subconscious that you are serious about your highest calling and it also supports the larger group. So, do take a stand with us and register now!
"We are the weavers, we are the woven ones,
we are the dreamers, we are the dream."
FREE REGISTRATION
RESERVE YOUR SPACE TODAY
We respect your privacy. Your information will never be sold, nor shared without your permission.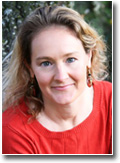 Rev. Devaa Haley Mitchell is the Founder of the Inspiring Women Summit and Co-Founder of the Soulful Women programs. She is a core part of the teaching faculty at the Shift Network and is an expert in women's awakening and leadership. She also works as a spiritual guide with ongoing programs through the organization she founded, Radiant Essence Services (www.radiantessence.com).
Devaa was ordained as an interfaith minister by the Chaplaincy Institute and also received a BA in Anthropology with Honors and an MA in International Development from Stanford University. She was awarded a fellowship from the Fulbright Foundation and was also one of 26 contributors to a book called Radical Spirit, which focuses on Gen-X spiritual perspectives. A core part of Devaa's path includes sacred music. Her debut album called "Sacred Alchemy" honors 13 aspects of the divine feminine is due out in the late Spring 2011. See www.devaa.com for downloads of her music.
Devaa also served as the Director of Member Engagement at the Institute of Noetic Sciences (IONS), an organization bridging science and spirituality. Previously, she was the Founder and Executive Director of the Full Circle Fund, dedicated to building a new generation of civic leaders. Devaa also worked as an Associate Consultant at the Boston Consulting Group where she offered management advice to Fortune 500 Companies.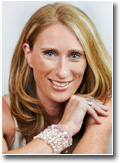 Elayne Kalila Doughty, MA is co-founder of The Soulful Women Program, The Gracias Foundation and Founder of The Queens of Transformation-Powerful Women Changing the World. She is a transformational coach, spiritual activist, bestselling author, speaker, soul midwife and ordained priestess.
Elayne has created diverse program's such as: "The SAFE Embrace" Seven Steps to Healing Trauma for women, and The Soul Spa Experience- Nourishing the Heart of Your Being, a guided meditation series to support women to awaken into their greater than imagined possibilities through soul renewal and replenishment.
Currently Elayne is working with Eve Ensler (the Vagina Monologues) and her foundation, www.VDay.org on co-creating the design and implementation of The Trauma Healing and Leadership Empowerment Program at the City of Joy in Bukavu, Congo. This transformational program will seed women leaders at a grass roots level throughout the Congo.
Elayne has a private practice seeing in person clients in the Bay Area, and global clients via the internet. She is also a sought after teacher and speaker in the field of, Trauma Healing, Addictions Recovery and Women's Empowerment.
Get Download Birthing Your Soul's Calling
---