Bestowing Your Blessing on Yourself with Tim Kelley
Bestowing Your Blessing on Yourself with Tim Kelley
File Size: 916.6 MB
Discover a step-by-step system to use your own unique gifts to take your growth, influence, and success to the next level.
In 12 sessions, you'll learn to transform yourself in a precise, proven way that will heal your wounds, unlock your natural genius and catalyze your next level of growth.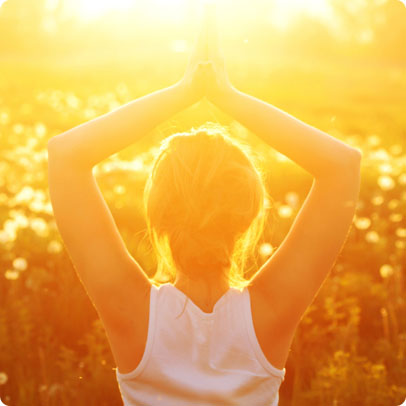 Our unique gifts typically emerge from the emotional wounds, struggles and even devastating failures we've experienced throughout our lives.
We then tend to be impelled to heal and transform in others the very wounds we've yet to heal in ourselves.
This is the pattern of the "wounded healer," in which we endeavor to help others in the exact areas we feel most deeply challenged.
The result is we ourselves remain stuck, which inhibits our capacity to fully give others our "unique blessing," as world renowned coach Tim Kelley calls it, and often leads to burnout.
It's a tricky process because we tend to build defenses around our wounds and resist letting go of habits and ideas that no longer serve us.
So what does it take to FULLY release your old wounds and free yourself from your accumulated fears and limiting beliefs so that you become a more powerful, intelligent, and effective catalyst for change?
The short answer is " Do unto yourself as you would unto others, " a reversal of the Golden Rule.
In essence, you apply your wisdom, insights, and authentic power to the places you are most wounded or challenged.
This is the journey of self-blessing and really the prerequisite to fulfilling your highest purpose.
It's a profound process that liberates you from the past, deepens your consciousness, and equips you with the skills to help the people you're meant to "bless."
Freed of old blocks and other patterns of the wounded healer, you begin to embody the transformation you're destined to inspire in others.
The Challenge of Blessing Yourself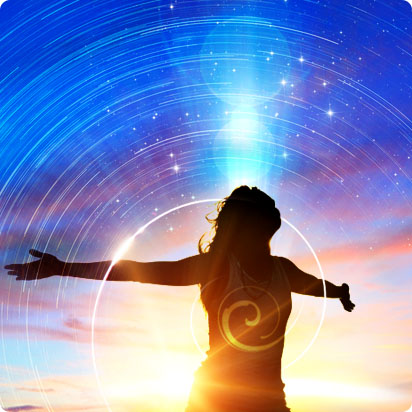 However, just as it's very difficult to cut your own hair in a mirror, it can be quite tricky to give to yourself what you've been called to give to others.
You're likely to hit up against internal resistance and defenses, distract yourself, and even rationalize that you've "been there, done that."
(It's hard to see ourselves as clearly as we see others — and frankly, we can be tougher clients!)
While it's harder to bless yourself, it's doubly important. Only then can you experience the profound freedom that comes from fulfilling your higher purpose.
The journey of self-blessing transforms wounded healers into empowered change agents.
Coaching, therapy, books and workshops can help, but only YOU can fully heal yourself and lower the barriers to blessing others fully.
The process of self-blessing is precise and methodical, with clear steps and markers that indicate when you're ready to move to the next phase of the journey.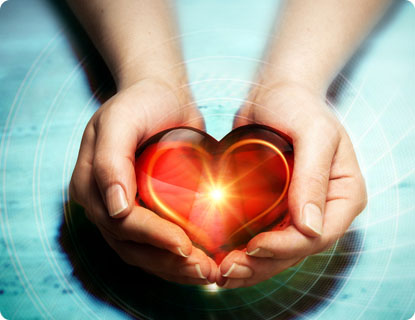 Blessing yourself requires navigating your own personal history and psychology skillfully and in very specific ways.
It might take you a few weeks or as long as a few years. The good news is that you don't need to stop helping others while you are bestowing your blessing on yourself.
The further you go, the BETTER you are at helping others, so if you work in the healing or transformation field, you're very likely to see improvements in your business while you're engaged in the self-blessing process.
The Deepest Transformation You Can Receive
Transformational teacher Tim Kelley has developed precise methods to uncover your unique gifts and how you offer them to others and generate a step-by-step process for giving yourself this 'blessing' and in turn, completely change your life.
During Bestowing Your Blessing on Yourself, a program tailored to coaches, therapists, teachers, change agents and messengers, you be guided through this process for yourself.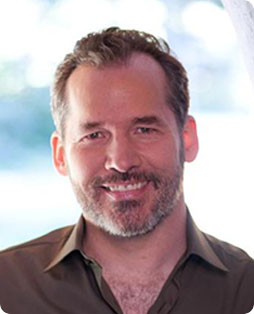 Tim Kelley is one of the world's most cutting-edge teachers of this powerful work. As an internationally renowned coach and change agent, he has created an innovative and structured approach for tapping higher guidance and aligning our lives with our purpose. He blends deep spiritual wisdom with worldly practicality in a profound way.
That's why Tim's methods have been used successfully by CEOs of multinational corporations, political leaders, billionaires and many transformational change agents.
His education in mathematics at MIT, distinguished career in Silicon Valley high-tech and experience as a reservist Naval Officer have led to techniques that are practical, replicable and reliable.
He knows the secrets to transformation, having followed his own to create a life traveling the world, supporting thousands of people in live out their true purpose and help people heal and transform.
Tim's comprehensive methods are proven. In fact, his work is so trusted that prominent government ministers have used his systems in the creation of international treaties and settling of national disputes.
The process of blessing yourself is actually the MOST transformative method that Tim has discovered in his decades of trying almost everything out there.
Blessing yourself liberates you in the precise ways that you will liberate others. So you're able to model greater healing and transformation, which is far more effective.
Until you learn how to bless yourself, your ability to bless others won't fully reflect your true capabilities.
So the question is, "Are you ready to access your deepest gifts and apply them to yourself in a way that liberates far more of your potential?"
If so, this program is for you!
In Bestowing Your Blessing on Yourself, you'll
Gain a greater understanding of purpose and how to express it in the world
Develop a better connection with your Higher Guidance, which is essential to receiving and clarifying your blessing
Become more authentic, trustworthy and confident as you do your work in the world
Experience deep healing and transformation
Open to a sense of ease and flow where you had once been blocked, stuck, depleted, confused
Get a greater sense of how your life has been purposeful training for you to heal yourself and others
Discover the value of honoring both ego and trusted sources of guidance as you move through the process of receiving clear details about your most purposeful transformation
Connect with a trusted source of guidance to receive clear and resonant details about the transformational blessing you are uniquely designed and perfectly trained to deliver
Develop a clear vision for yourself and your life once this transformation is complete
Learn two powerful techniques for clearing the fears, doubts and limiting beliefs that can block your success in any important goal in your life
Develop a blessing-based purpose statement that embodies the energy and impact of the transformation you are called to deliver
Find language to describe the people who most need and want your transformational blessing and will be naturally drawn to your work
Hone the specific steps you must take to become the change agent you are meant to be
Develop a plan for continual evolution and transformation
You'll receive a state-of-the-art methodology and community of support so you can make profound shifts, opening you to more clarity, joy, and freedom, expanding your capacity to transform others.
What You'll Discover in These 12 Sessions
In this 12-part transformational intensive, Tim, along with guest instructor Beth Scanzani, will guide you through the fundamental spiritual skills and competencies you need to successfully bless yourself and others with your unique, transformational gift.
Each training session will build harmoniously upon the next, so that you'll develop a complete, holistic understanding of the practices, tools and principles you'll need for the blessing journey.
The Bestowing Your Blessing on Yourself
Bonus Collection
In addition to Tim's truly transformative 12-part online training, you'll receive these powerful training sessions with leading visionaries and teachers. These bonus sessions complement the course — and take your understanding and practice to an even deeper level.