Barbara Marx Hubbard – The Sacred Journey of the Conscious Evolutionary 3.0

Barbara Marx Hubbard – The Sacred Journey of the Conscious Evolutionary 3.0
---
What You Will Discover in this Sacred Journey
Each week throughout the program, you will have the opportunity to engage in discovery questions, deep meditations, Evolutionary Circles and large-group sharing on the phone or via webcast.
There will also be monthly "Global Cafe" calls, in which Patricia Ellsberg and experienced senior facilitators will be available for group discussion deepening and integrating the course teachings and while building community with your fellow evolutionaries.
The ultimate purpose of The Sacred Journey of the Conscious Evolutionary 3.0 is to support you in going the "whole way" in this lifetime. This means fulfilling your soul's purpose in creative expression and integrating all aspects of your being until you become a Whole Being and know how to support others in doing the same.
You will emerge as someone who is truly guided by the impulse of evolution and is able to contribute to the worldwide movement for interconnectedness and universal love, helping to birth a world in which each of us is free to express our true potential.
Course sessions are on Tuesdays at 5:00pm Pacific.
We are blessed to be born at the dawn of the First Age of Conscious Evolution.
In The Sacred Journey 3.0 you become aware that you are evolution becoming conscious of itself. You are encoded with the genius of the 13.8 billion years of the journey from Source to us, empowered by the Impulse of Evolution as your own motivation to become your full potential self and a true co-creator.
Module 1: Finding the Impulse of Evolution in You as You! (September 8)
Initiating our shared mission: To connect co-creators worldwide in a planetary awakening in love to shift from devolution to evolution by International Peace Day, September 21st, 2020, which we are describing as a Unique Self Symphony. You will:
Gain a new universal perspective and context. Place yourself in an overview position, like the astronauts, and learn to see the whole story of creation as your own story.
Develop from this expanded view a vital ability to interpret the crises on Earth as evolutionary drivers leading toward the emergence of a co-creative culture.
Experience the emergence of the next stage of evolution within yourself.
Feel within yourself a new identity as you sense evolution unfolding within you, leading to greater complexity, consciousness and choice as you evolve personally — and through your work in the world.
See that the "noosphere" is speaking through you, that you are the eyes and ears and voice of the "thinking layer of the Earth." You are the voice of conscious evolution.
Be introduced to Evolutionary Circles and later Universal Human Pods as the basic structures for self-evolution.
Module 2: Building Upon the World of Evolutionary Pioneers: Emerging into Evolutionary Spirituality (September 15)
We will learn the seminal insights from the greatest pioneers of conscious evolution: Teilhard de Chardin, Sri Aurobindo, Buckminster Fuller, Ken Wilber, Jonas Salk, Ervin Laszlo and Ilia Delio.
The new vision of Daniel Schmachtenberger in our book The Universe: A Love Story will be presented for the first time.
We will discover and learn to apply in our own lives the "physics of love" at the Core of Evolution.
Evolutionary Spirituality will be vitally cultivated in each of us as the "4 E's." Eternal. Embody. Emerge. Eros (telos, high purpose and eros, juicy love combined to become "telerotic").
Stage 2: The New Person: Awakening & Embodying the Love Within You
The Emergence Process (Part One of the New Person)
The Emergence Process is an evolutionary path leading to the development of ourselves as more co-creative Universal Humans. Ten progressive steps guide us to make the fundamental shift of our identity from ego to Essence, from our egoic separated local self to our spiritual Essential Self, which is our true nature. We strengthen and stabilize our connection to our own Essence, the Beloved within, until we become our own higher self and cultivate within ourselves the next stage of our development that has in the past been embodied in extraordinary mystics and saints, yet is now approaching a new norm.
Module 3: Exploring Your Deepest Heart's Desire for Your Own Emergence
(September 22)
In this module, you will:
Gain an overview of our Emergence.
Explore the Stages of Emergence: Conception, Gestation, Birth, Infancy, Childhood, Youth, Maturing…
Learn to become a Homo Co-Creator: Homo Universalis, a new species in the conscious evolution of humanity.
Be guided to establish and maintain resonance.
Create an Inner Sanctuary — a place of peace and inspiration where you leave behind the concerns and pressures of daily life.
Get in touch with your deepest heart's desire for what is emergent in you and who you want to become.
Develop a poised mind as you cultivate inner receptivity and deep listening to the signals of your Essential Self, embodying your own Essence or true nature.
Learn to ask the Universe your questions, listen for response from higher mind and test the responses through action.
Experience the joy of receiving higher guidance.
Module 4: Deepening Resonance and Contemplating the Glory of the Beloved
(September 29)
This week we are honored to have as a guest speaker 
Joanne Brem
, a distinguished executive coach who specializes in bringing resonance to corporate meetings.
With Joanne you will learn to:
Establish and sustain a collective resonant field while leading a group.
Speak as Essence.
Discern when someone speaks more from ego than Essence and guide them back to speaking as their Essential Self.
Increase awareness of when a group drops out of resonance and how to regain it.
Honor sacred silence.
Trust the process.
Become the director of your attention, directing your attention to the Beloved within.
Identify and integrate the specific qualities of your Essence that you most love — such as joy, peace, security, love, wholeness and wisdom.
Affirm that you are these qualities, falling in love with your own Essence… a New Love Affair.
Experience the joy of speaking as your Essential Self.
Experience, communicating with others — Essence with Essence.
Module 5: Incarnating Your Essential Self & Inviting the Beloved to Take Dominion (October 6)
In this module, you will:
Experience the Essential Self transforming your body-mind.
Learn how to make your life a continuous process of placing your attention on the presence of your Essential Self.
Experience a "natural high," an inner love affair as you fall in love with the Beloved within.
In sacred ceremony, invite your Essential Self to incarnate within you, come in the whole way and take dominion in your life.
Put this Purpose first.
Module 6: The Bliss of Union of the Human and Divine (October 13)
In this module, you will:
Be guided in the Almaas Process — the practice through which ego becomes a guide to Essence.
Create a deep chamber within your inner sanctuary — the "Rose Chamber of Union of the human and Divine."
Sense the Beloved as a radiant presence emanating light.
Experience your wounded local selves becoming facets of your Essential Self rather than fragmented negative aspects of your personality.
Learn to follow your "Compass of Joy."
Discover how to be in resonance with and affirm the highest in others.
Module 7: Shifting Your Identity as You Enter Childhood (October 20)
In this module, you will:
Shift the "I" of your identity to the Beloved within, deepening a new Inner Love Affair.
Recognize you are the guide who's been guiding, the voice you've been hearing, the Beloved you have loved.
Learn to practice and embody powerful affirmations to support your transformation.
Speak as your Essential Self with others.
Tap into causal consciousness.
Cultivate greater receptivity to the larger design.
Module 8: Transferring Authority (October 27)
In this module, you will:
Examine and begin to heal your attitude toward authority.
Develop your own authentic power, realizing that true authority is within you as your own Essential Self.
Re-parent yourself by evolving and maturing your internalized mother and father while strengthening the inner masculine and feminine aspects of your being.
Become a loving parent to yourself and forgive your own unskillful behavior as you do with a child.
Practice speaking with the full power of who you truly are.
Module 9: Educating Your Local Selves and Repatterning Your Life (November 3)
In this module, you will:
Deepen your practice of the Almaas Process as ego guides you to Essence.
Create an expanded Inner Sanctuary and enter a "Sunlit Garden of Co-creation."
Develop the practice of creating "heaven within."
Stop trying to figure out or solve anything and experience the problems of your local self being dissolved, not solved.
Move from local, linear time to non-local, non-linear time — the pure awareness of the present.
Experience self-evolution through self-elevation.
Re-pattern your life: Let go of what no longer serves you.
Make room for the new to emerge.
Module 10: Fulfilling the Promise
(November 10)
In this module, you will:
Be guided to incarnate the Impulse of Evolution as your own life purpose.
Learn about the next stages of Emergence as the New Human:

Vocational Arousal and Vocations of Destiny
Evolution of sexuality — from sex to suprasex
Eros joining telos becoming "telerotic"
Pro-creation towards co-creation
Regenopause and regeneration

Become newer every day… because evolution itself is entering its next phase.
Metamorphosis (The Second Stage of Becoming the New Person)
Once you have understood more of your full participation in the Story of Creation and have begun or deepened the process of incarnating your Essential Self in Emergence, then comes the jump to the next stage of evolution — to incarnate your Universal Self, often experienced as a Presence, a non-local Light Body, the highest frequency of your being.
This stage of The Sacred Journey takes you on an experiential journey to embody the Universal Self, a "post birth" universal being, ecstatic, filled with joy, an example of consciousness creating directly.
When you experience major teaching from "52 Codes for Conscious Self Evolution: A Process of Metamorphosis to Realize Our Full Potential Self" and practice these Codes in your Circle, placing them deeply in your consciousness, you will find yourselves deeply evolved. They are specific frequencies from a more evolved universal self, one that is "post transition," that is an element within yourself that has a memory of your future potential." When awakened within you, these codes evolve you spontaneously, and you are contributing to the awakening of the human species.
We are entering a threshold that few of us have collectively crossed before, a quantum jump. When we incarnate these Codes into our Essential Self, we are becoming Universal Humans, Evolutionary Unique Selves, embodiments of evolution at the next stage. We are still very young, early explorers of the next turn on the spiral of evolution.
Module 11: Metamorphosis and the
52 Codes (November 17)
In this module, you will:
Understand the importance of your Sacred Autobiography as your entrance into the larger Story of Creation.
Evoke your own sacred story as your entrance into the Story of Evolution.
Learn Barbara's personal story as a demonstration of how to tell your own sacred story.
Begin to create your own Sacred Autobiography as participants in the Story of Creation.
The Importance of keeping your own journal is emphasized here. You are invited to access your own codes and accelerate your own personal process of metamorphosis, unique to each of us.
Introduction to the "52 Codes," a sacred map and incremental process that guides you in experiencing the next level of self-evolution toward becoming your full potential self.
Receive a transmission and directly experience the higher frequency of your own being.
Open to Universal Self-Guidance: When you live the Codes they jump you into your higher destiny.
Take this evolutionary leap of consciousness as you are guided to participate in a Universal Human Pod.
Module 12: Converging Your Universal Self with Your Essential Self (November 24)
In this module, you will:
Be introduced to the "Formation of the Pod" booklet.
Be guided about how to form a Universal Human Pod.
Let the Universal Self converge with your Essential Self and integrate into all aspects of your being.
Experience a Universal Human Pod.
Be supported by the field created by all participants to feel the space of revelation and deeper resonance that is inherent in the Universal Human experience.
Module 13: Regenerating the Physical Body (December 1)
In this module, you will:
Practice holding your attention on the image of your Whole Being in order to infuse your body with vitality and peace.
Turn your attention to transforming the cellular structure of your body.
Guide the transmutation process through the frequency of the spoken word.
Blend father energy with mother energy within you to consolidate and substantiate this higher consciousness.
Module 14: Undergoing the Process of Transubstantiation (December 8)
In this module, you will:
Experience the power of mind to affect matter, as your Universal Self begins to take dominion within you.
Deepen in the process of embodiment of the Universal Self through consolidation, substantiation, calibration and celebration.
Experience the integration of the full spectrum of selves.
Continue to unite the Essential Self with the higher frequencies to create a harmonic within all aspects of your being.
Module 15: Integrating the Full Spectrum of Selves (December 15)
In this module, you will:
Identify as the Life Force embodied at its next stage.
Practice holding the master field of ascending and descending life force in your heart to stabilize as a Whole Being.
Internalize the frequency of the Universal Self to organize and create coherence in your life.
Experience yourself in pure timeless awareness, while simultaneously unfolding in time.
(Skip December 22 & 29 due to holidays)
Module 16: Finding Your Place in the Larger Pattern (January 5)
In this module, you will:
Experience how the larger process of evolution is repositioning you and drawing you forward by attraction.
Discover how your true vocation calibrates you into the right position in the social body.
Begin to blend doing and being by infusing your work in the world with the vitality of your Universal Self.
Be inspired and uplifted by the beauty of your own being, held in a field of love and collective Presence.
Stage Three: The New Society
Discovering & Deepening Your Vocation of Destiny & Building a Co-creative Culture
What is the design, structure and quality of a co-creative culture?
We are living in an emerging world, where all the functional systems of the past are breaking down and the new systems are barely breaking through. As pioneering souls, we seek together to divine the design by our own aspiration and Spirit-motivated action. In a field of resonance and shared purpose, we call forth our own vocation of destiny, form our dream team, and explore together how to transform our society.
We continue to join in Universal Human Pods so that each person can experience being directed by their genetic code to the precise place in the social body where they can best express their full potential Self. It is in the field of resonance where the multi-human cells or pods coalesce into a whole system. This is how a whole system forms.
As we evolve as Universal Humans, integrating all aspects of our being, we join our genius with one another to give birth to a co-creative society and a Universal Humanity.
Module 17: Forming Universal Human Pods to Birth a New Society of Metamorphosis (January 12)
In this module, you will:
Experience that the very process of evolution itself is propelling you forward to fulfill your unique destiny.
Seek to join genius to co-create rather than genes to procreate.
Experience that the activity expressed in the outer world flows from the incorporation of the Universal Self.
Partake in the Evolutionary Sacrament to further substantiate the light body of your Universal Self and divine the design of creation.
Module 18: Co-creative Society:
Our part in Fulfilling the Destiny of Humanity
(January 19)
In this module, you will:
Learn about Ilya Prigogine and Social Synergy: How nature has evolved from entropy to syntropy for billions of years.
Join with Juan Carlos Kaitan and Barbara in the actual process of social alchemy, a takeaway to engage you in social transformation wherever you are.
Become aware of how a non-local, non-linear exponential, interacting system cooperates in its own transcendence and how we can learn from nature.
Discover or deepen into your vocation of destiny — what you are born to do.
Clarify and share with others your soul's code.
Receive a roadmap of the Wheel of Co-Creation and the Sectors of the Wheel or the Spheres of Life.
Learn about the Monterrey Wheel of Co-Creation from Juan Carlos Kaiten.
Hear about social synergy as Evolutionary love.
Explore and share your sense of where you belong within the Wheel of Co-Creation.
Module 19: Becoming a Voice in the Unique Self Symphony (January 26)
In this module, you will:
Hear about Barbara's Planetary Birth Experience and her Memory of the Future.
Awaken and share Your Memory of the Future.
Experience Co-Creators Rising.
Become the non-local self organizing Universe in Person.
Stand in the center of the circle symbolically and state as the Universe in Person what you want most deeply to create.
See how through HYLO, others will actually respond to you. Vocational dating will begin.
You will be practicing for 2020, learning how to do this so we can connect to co-create on a local and eventually global scale.
Let your voice be heard for the first time as a note in the Unique Self Symphony.
Experience and express your individual "notes" in the Unique Self Symphony.
Envision the Planetary Awakening in Love as Co-creators worldwide connect and synergize to shift the system from devolution to evolution.
Module 20: The Planetary Awakening in Love (February 2)
In this module, you will:
Explore and share what has emerged for you in our Sacred Journey together and your next steps.
Learn about and envision next steps we can take together: The Global Communion, Becoming part of a growing community of Conscious Evolutionaries; Sharing the teachings; Playing an active role in creating the Unique Self Symphony — the Planetary Awakening in Love.
Hear from Stephen Dinan as he shares his vision of International Peace Day, 2020.
Share the Evolutionary Sacrament together.
Express your highest vision for our future.
Once again, as a universal, let the universe speak through you as you share in sacred space:

This is what I as the universe want to Create.
This is what I need now to create it.
These are the resources I have to freely give.

The Sacred Journey of the Conscious Evolutionary Bonus Collection
In addition to Barbara's truly transformative 5-month online training, you'll also receive these powerful sessions with world-leading visionaries and teachers. These bonus sessions are being offered to further complement what you'll learn in the intensive — and take your understanding and embodiment to an even deeper level.
At the Leading Edge of Evolution
6-Segment Audio Training Series with Evolutionary Leaders
How Your Consciousness Can Help Create the Shift
Audio Training with Deepak Chopra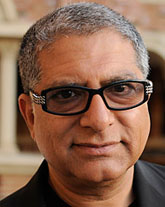 Barbara Marx Hubbard and Deepak Chopra explore the profound nature of the crises of humanity, how your consciousness can help to shift the system, and most importantly, what key insights and practices you need now to shift personally and to be a more effective change agent in the world. This dialogue between Barbara and Deepak offers powerful inspiration not only for being the change but how to create actions that flow from your essence.
Deepak Chopra, MD, is one of the best known and widely respected leaders in the field of mind/body medicine in the world today.
Tapping the Power of Sacred Community
Audio Session with Michael Bernard Beckwith
In this dialogue with Barbara, renowned teacher Michael Beckwith illuminates the Power of Sacred Community and deeply reveals the way in which he formed his global ministry in Agape International Spiritual Center.
Michael Bernard Beckwith is the founder and spiritual director of the Agape International Spiritual Center, and founder of the Agape University located at the Los Angeles headquarters of the Agape Movement. He is also a co-founder and president of the Association for Global New Thought (AGNT).
The Inseparability of Your Unique Spiritual Expression and Evolution Itself
Audio Training with Ken Wilber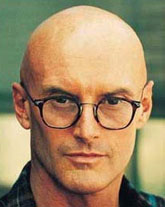 In this powerful bonus session, Ken Wilber and Barbara discuss the vital importance of Spirit-in-Action and reveal how your own God-essence is an integral, co-creative expression of evolution itself. With Ken's deep wisdom and insight he clearly demonstrates how to integrate your body, mind, soul and Spirit with all dimensions of existence – so that you can consciously participate in the miraculous unfoldment of your authentic evolutionary self.
Ken Wilber is the most widely translated academic writer in America, with 25 books, translated into some 30 foreign languages. Ken is an internationally acknowledged leader and the preeminent scholar of the Integral stage of human development and is widely regarded as the "Einstein of consciousness."
Spontaneous Evolution for Yourself and Our World
Audio Dialogue with Bruce Lipton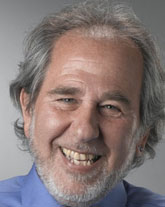 Evolutionary scientist Bruce Lipton has engendered a new movement in his understanding of the effect of belief and consciousness on the DNA itself. In this special bonus, we build upon the groundbreaking work of The Biology of Belief as well as Spontaneous Evolution to give us the evolutionary guidelines to participate in the emergence of the radically new within us and in the world.
Bruce H. Lipton, PhD, is an internationally recognized leader in bridging science and spirit. Stem cell biologist, bestselling author of The Biology of Belief and recipient of the 2009 Goi Peace Award, he has been a guest speaker on hundreds of TV and radio shows, as well as keynote presenter for national and international conferences.
Synergy is Nature's Way of Evolving
Audio Dialogue with Elisabet Sahtouris
Evolutionary biologist, author and social innovator, Elisabet Sahtouris will explore with us nature's recurring patterns of crises and quantum jumps through greater symbiosis, cooperation and innovation. She places current problems in the evolutionary context and reveals how we can best respond.
Elisabet Sahtouris, Ph.D is an evolution biologist, futurist, author and consultant on Living Systems Design. Dr. Sahtouris shows the relevance of biological systems to organizational design in businesses, government and global trade. Her books include A Walk Through TIme: From Stardust to Us, Biology Revisioned, co-authored with Willis Harman, and EarthDance: Living Systems in Evolution.
Ritual for Sacred Union with Your Essential Self
Audio Training with Oscar Miro-Quesada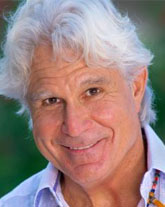 In this session, you will be guided in a powerful shamanistic ritual that will lead you toward an embodied experience of the sacred union of the Human and Divine and your birth as your Essential/Universal Self.
Don Oscar Miro-Quesada is a respected Peruvian kamasqa curandero, UN Observer to the Permanent Forum on Indigenous Issues, OAS Fellow in Ethnopsychology, originator of Pachakuti Mesa cross-cultural shamanism, and founder of The Heart of the Healer Foundation. He co-authored a recently published book, Lessons in Courage: Peruvian Shamanic Wisdom for Every Day Live.
Does Altruism Exist?
Audio Dialogue with Barbara & David Sloan Wilson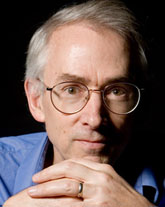 Barbara will explore David Wilson's important new interpretation of Darwinian evolution, "Does Altruism Exist? Culture, Genes, and the Welfare of Others." This subject weighs increasingly more heavily on how we evolve as a whole.
Dr. David Sloan Wilson is a SUNY Distinguished Professor of Biology and Anthropology at Binghamton University. He applies evolutionary theory to all aspects of humanity in addition to the rest of life, both in his own research and as director of EvoS, a unique campus-wide evolutionary studies program that recently received NSF funding to expand into a nationwide consortium. His books include Darwin's Cathedral: Evolution, Religion, and The Nature of Society, Evolution for Everyone: How Darwin's Theory Can Change the Way We Think About Our Lives, and The Neighborhood Project: Using Evolution to Improve My City, One Block at a Time.
The Power of Divine Love
Audio Dialogue with Patricia & Peggy Huddleston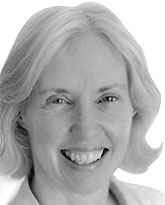 In this conversation with Patricia, Peggy will focus on the healing power of Divine Love.
She will share healing stories that show how living centered in love has helped people strengthen their immune system and speed their healing from everyday stress-related illnesses and life-threatening illnesses, such as cancer and lupus.
She will lead a powerful guided meditation, showing you how to be in the flow of Divine Love and use it to speed your healing on all levels — physically, emotionally and spiritually.
Peggy Huddleston is a pioneer in mind-body medicine. Her writing and groundbreaking research focus on the ways positive emotions and the human spirit speed healing. A graduate of Harvard Divinity School, Peggy is a psychotherapist researcher and teacher.
She is the author of the ground-breaking book, Prepare for Surgery, Heal Faster: A Guide of Mind-Body Techniques and its companion relaxation CD. She developed five steps to prepare for surgery. Research shows they significantly reduce anxiety before surgery, lessen the use of pain medication by 23-50% and speed healing.
The Four Directions of Love
Audio Dialogue with Patricia and Dr. Marj Britt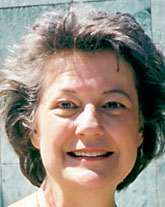 What would it be like if we became focused on Living Love as the primary purpose of our life? How might it shift us, and perhaps even impact the world, if we made a radical commitment to Living as the Beloved? Could Love be a Conveyor Belt of Consciousness that 'transcends and includes' as an Invisible Power?
Join Marj and Patricia as they explore together how they have each lived this radical commitment to perceiving 'Love in Everything' and living as Essence, looking at how it has worked and how it has sometimes offered surprises.
Discover the Vastness of the Four Directions of Love, the Higher and the Deeper, as well as the dimensions of the gifts of the Right Brain and the Left Brain. Take a look at how it may be 'showing up' in your own life in the spectrum of relationships, work, passion and purpose.
Dr. Marj Britt was the visionary leader of Unity of Tustin, California, for 19 years and during that time hosted some of the foremost Master Teachers of today. In 2011 she founded Called By Love, as well as www.LivingLovingLegacy.com and Called By Love Institute which still hosts live monthly intensives.
Marj holds a doctoral degree from the University of Massachusetts School of Education with a focus in curriculum, psychological education and counseling. She attended seminary at Unity School of Christianity and was ordained in 1988. Her path has included working in the arenas of public education, ministry and leadership for more than three decades.
Her forthcoming book is Called By Love, an exploration of the invisible dimensions of love, imprints of the soul, that ignite passion and purpose in our lives.
Get Download Barbara Marx Hubbard – The Sacred Journey of the Conscious Evolutionary 3.0