Anodea Judith – The Charge Activation Training
Anodea Judith – The Charge Activation Training
What You'll Discover in These 5 Modules
Anodea will guide you through time-tested techniques for aligning, balancing, opening and healing the natural flow of energy in your system.
Each teaching, discussion and training session will build harmoniously upon the next so that you'll develop a holistic understanding of the practices, tools and principles you'll need to manifest clear, consistent and life-affirming energy. And you'll be given specific exercises and practices to deepen your experience.
Module 1: Understanding the Psychology of Your Life Force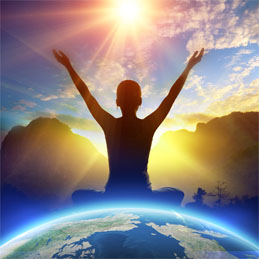 What is charge and how do you use it for healing?
This first module covers the foundation for understanding and working with charge. What is charge? How do you track it? What happens when it's blocked (or unblocked)? Plus, how to identify your "comfort zone" and why it's important to expand it.
Through the principles of energy theory and practical exercises, students are introduced to an entirely new way of thinking about and experiencing energy and life force.
In this 4-part foundational module, you'll discover:
The relationship between charge and your inner world
Charge as the primary interface between your mind and body
Ways to track charge in yourself and others
Methods for charging and discharging
The continuous "charge-discharge cycle" and how to keep it fluid
Where your charge is blocked and unblocked
Your charge comfort zone and how to expand it at will
The keys to healing through "binding the charge" vs. "harvesting the charge"
Valuable exercises to increase your charge for more energy
Methods of decreasing your charge when you need to calm down
Module 2: Turning the Wheels That Heal Charge & the Chakras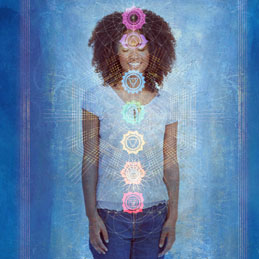 This module is a comprehensive exploration of the entire Chakra System. You'll discover exactly how the chakras receive, assimilate, store and transmit charge and how to diagnose and rebalance excessive or deficient levels of charge in each chakra. The eighth session of this module will focus Kundalini and putting the chakras all together.
In this 8-part module, you'll explore in depth:
Chakra One: honing your survival instincts and the fight or flight response
Chakra Two: expanding your pleasure and managing your emotions
Chakra Three: increasing your energy and finding your power
Chakra Four: opening to deeper love
Chakra Five: finding your creativity in communication
Chakra Six: expanding your intuition and boosting your imagination
Chakra Seven: how meaning creates beliefs; charging new beliefs and discharging old ones
How each chakra can hold excessive or deficient amounts of charge and how to bring them into balance
Handling the charge of Kundalini
Putting all the chakras together for balance and harmony
Module 3: Releasing Patterns of Trapped Charge Charge & Character Structure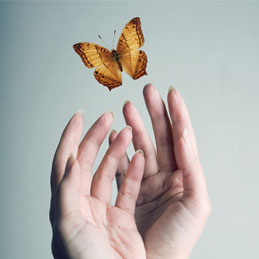 Unreleased charge becomes body armor and personality defenses. At different stages of childhood, children learn various skills in handling their charge. Failure at these particular stages, whether from neglect, abuse, trauma or any other reason, creates distinct patterns in the personality that are also evident in the body.
Famed Austrian psychoanalyst, Wilhelm Reich, identified basic character structures that manifest as predictable patterns in the body, behavior and thinking. Understanding character structures helps you understand the way that each type "binds" their charge and how best to help people with that structure to free their charge.
In this 6-part module, you'll discover:
How to identify five basic character types according to how they store charge
How to use grounding techniques for the Schizoid/Creative structure
Practices for moving the Oral/Lover structure past overwhelm and collapse and into a more relaxed and receptive state
Ways to free the Masochistic/Endurer structure from drudgery and "have-to's"
How to guide the Rigid/Achiever structure to relax and come to deeper self acceptance
Practices to calm the aggression of the Challenger/Defender structure
Diagnosing through Multiple Structures/Overlays and Underlays
Module 4: Healing Trauma & Illness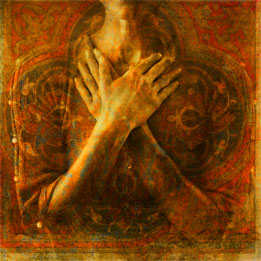 Trauma is a high-charge situation that disrupts the normal flow of life force. Often in trauma the charge is "frozen" and can no longer be accessed, leading to dysfunctional patterns we know as PTSD (Post-Traumatic Stress Disorder).
This module examines the role that charge plays in trauma and how to safely work with its effects for permanent healing. You'll also discover how to decode the language of the body's symptoms and how to balance charge for physical healing.
In this 4-part module, you'll discover how to:
Identify incidents of trauma and developmental trauma in terms of the role of charge and the nervous system
Understand what happens to charge in trauma and PTSD, and how to release charge incrementally in safe, discrete amounts
Thaw out the freeze response responsibly and effectively without re-traumatizing
Re-negotiate traumatic memories for positive results
Harvest the charge of trauma for creative use
Learn to shift your relationship to illness with special guest, Dr. Elson Haas, a pioneer of integrative, holistic medicine
Module 5: Liberating Your Charge for Relationships, Spirituality & Society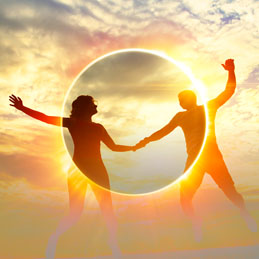 Now that you understand charge in yourself and others, we look at how charge plays out in the realm of relationships, from the initial attraction between two people, playing with sexual charge, charge in arguments, and how children handle and respond to charge.
Finally, we look at the role charge plays in religious and political movements, wars, new ideas, and group dynamics.
In this 4-part module, you'll discover:
How to keep the charge of initial attraction going in long-term relationships
Techniques to help balance charge for a satisfying sex life
Ways of defusing the charge in arguments and misunderstandings
Guidance that can help children handle charge
What happens to a child who receives an adult's out-of-control charge
How getting past your blocks brings you the full charge that's the core of spiritual experience
How charge fuels politics and social change and how to use it effectively to help shift the world
The Charge Activation Training Bonus Collection
In addition to Anodea's transformative 7-month virtual course, you'll receive these powerful training sessions with leading visionaries and teachers. These bonus sessions complement what you'll learn in the course and take your understanding and practice to an even deeper level.
Charge Pictorial
PowerPoint Presentation From Anodea Judith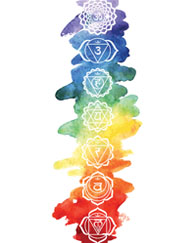 In this pictorial narrated slide show, Anodea Judith outlines the basics principles for understanding CHARGE. What is it? How do we use it? How do we charge and discharge? What is the comfort zone? What are the chakras? All this and more in this visually entertaining presentation.
Charging & Discharging Through the Chakras
Video Practices From Anodea Judith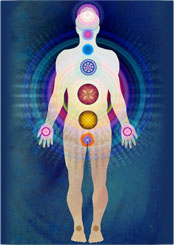 These videos demonstrate yoga and/or bioenergetic practices designed to move charge through your body and your chakras. The exercises are simple to do and require no special assembly! Just a willingness to experiment within the laboratory of your own body, so you can build up charge at whatever level or chakra you choose!
Getting Charged Up Through Service
Audio Dialogue With Anodea Judith and Seane Corn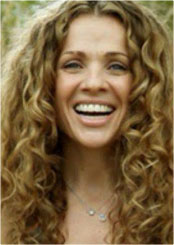 When you're all charged up, whether you're excited or scared, you know you're alive. Anodea and Seane discuss in this conversation how doing service can actually give people energy. Seane shares with us six non-negotiable activities she engages in to make sure she stays on point while doing her own work and serving consistently. Listen as Anodea and Seane explore the connection between service, yoga and the mind/body connection, and what motivates us into "doing seva" in the world.
Seane Corn is an internationally celebrated yoga teacher known for her impassioned activism, unique self-expression, and inspirational style of teaching that incorporates both the physical and mystical aspects of the practice of yoga. Her classes integrate dynamic vinyasa flow asana (linking movement with breath) with the application of precise alignment, meditation, visualization, intention and prayer to create an inner journey towards healing and empowerment.
From Pattern to Presence
Audio Dialogue With Anodea Judith and Steven Kessler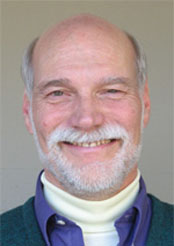 We are all "run" by personality patterns we adopted during childhood. Yours have probably been running most of your life. Join psychotherapist and author Steven Kessler for his unique look at what these patterns are and how you can break their hold, regain control of your life, and move from limiting patterns to greater presence.
Steven Kessler, MFT has been a licensed psychotherapist for almost 30 years, studying many different healing modalities and maps of personality, including Character Structure, the Enneagram, NLP, energy work, Thought Field Therapy, and EFT (Emotional Freedom Techniques), as well as spending 16 years in the Diamond Heart meditation school. For over 10 years, he has been a student of Lynda Caesara, studying Character Structure, the direct perception of energy, and shamanism in the lineage of Grandfather Two Bears and the Southern Seers tradition. He is the author of the book, The 5 Personality Patterns. Since 1984, Steven has taught hundreds of groups and workshops in the U.S. and internationally, helping men and women heal their wounds and grow into their full adult selves.
Get Download Anodea Judith – The Charge Activation Training