Andrew Harvey – Igniting the Flame of Prayer
Andrew Harvey – Igniting the Flame of Prayer
---
What You'll Discover in These 7 Modules
Module 1: Igniting the Flame
Awakening the Sacred Power of Evolutionary Prayer
(Recorded January 9)
Understand the nature of prayer and how it can help to heal our individual and collective crises
Discover the different the kinds of prayer necessary to birth the divine human
Cultivate the spirit of humility and adoration in which prayer needs to be grounded
Learn how to focus the aim of your prayer into a prayer for the divine birth
Experience the rapture of living in sacred love for all things as a prayer to the Beloved
Discover a new, more comprehensive vision of how prayer can work in an evolutionary context
Learn how you can develop a direct relationship with your hidden divine Self
Deepen your prayer practice to experience higher guidance and accelerate your evolution
Module 2: The Mantric Prayers
Invoking The Universal Language of Light
(Recorded January 16)
Learn the most immediately effective form of prayer to align the whole being with the divine presence
Discover why all the mystical and shamanic traditions use variations of mantric prayer to facilitate transformation
Experience sacred mantric prayers from all traditions – Jai Ma (invoking full glory of the mother in Hinduism), Jesus Prayer (Lord Jesus Christ have mercy on us), La ilaha illallah (Sufi mantra), plus many more
Align with full divine presence – immanent and transcendent – and embody love consciousness
Focus your prayer through syllables of divine power, with love building intensely in your heart
Discover the sacred technology of mantric prayer, which involves emitting a divine light from the heart and being answered by the light of the Godhead
Experience those two lights coming together in the heart, which over time gives you a profound sense of love and divinity
Module 3: The Prayer of Centering
Evoking the Divine Presence in the Core of Your Being
(Recorded January 23)
Discover how by using just one word, you can focus the full force of the heart on the aspect of the divine presence that this word evokes
Learn the sacred 3 words – God, Reality and Love – and how to use them in centering prayer
Experience the sacred reason for creation and the love force at the heart of evolution
Center your attention on the essential aspects of your divine nature
Discover a very simple and effective way of re-aligning yourself when you feel yourself stressed, exhausted or resentful
Open to the power of grace to elevate you to a place of lightness and generosity
Module 4: The Prayer of Adoration and Surrender
Dissolving All Boundaries in Exaltation of the Godhead
(Recorded January 30)
Turn your whole being in love to God, so that the Divine can irrigate, irradiate and transform you
Experience the prayer of adoration, as it deepens and becomes more and more resplendent with awe and infinite gratitude for the majesty of the Divine
Understand the deep connection between the Birth that is taking place and adoration of the Godhead
Surrender to the divine law and commit to protect the human race and world
Learn to deepen the prayer of adoration into absolute surrender to the Beloved
Experience St. Francis's prayer, interpreted in a universal mystical context
Surrender to the ordeals and rigors of evolutionary transformation
Open your heart in adoration to the Creator of the cosmos so that your whole being can be attuned to it
Module 5: The Prayer of Divine Protection
Dispelling the Forces of Darkness with the Power of Pure Light (Recorded February 6)
Address the reality of darker forces in a spiritually mature rather than escapist way
Experience the power, passion and peace of divine protection
Understand how to protect yourself from the many inner and outer forces that do not want the divine Birth to take place
Learn how to recognize these forces, make them conscious, and suffuse them with divine light
Discover the prayer for protection of the Creation, so that you become a guardian from your own greed, madness, and violence
Experience the prayer for forgiveness for everything you've done, allowing yourself to feel mercy and ultimate forgiveness
Deepen your connection with the earth to become more and more grounded
Invoke the prayers of radical protection from the Divine – the prayer of breastplate of St. Patrick, and the presence of Christ before and behind – putting on an "armor of love"
Learn the great prayers of the prophet Mohammed, who understood the role of dark forces and the real need for protection from them.
Discover the most potent prayers of protection of yourself, your loved ones – and our world
Module 6: Dangerous Prayer
Casting All Illusion and Limitation into the Fire of the Holy Spirit (Recorded February 13)
Discover how what is called "dangerous prayer" has been practiced in all of the secret chambers of the great mystical traditions – which helps you go beyond fear into a more limitless and free relationship with the Divine
Truly know the esoteric truth behind why you must die in order to be reborn into love – so that you can be an instrument of the divine
Learn to pray dangerously for yourself, and surrender to the law of that rebirth
Experience the thrill of this kind of prayer for creating deep excitement to live the story of your divine self
Discover the power of intercessory prayer to overturn systems of exploitation and transform politicians, animals, other human beings
Source the full power of prayer from within to accelerate transformation on all levels
Learn to harness the unconditional use of prayer to bless and heal beings in crisis
Embrace the power of dangerous prayer to reach the next level of transformation and gain strength to make the next level of sacrifice
Mature your soul in the fires of mystical passion to be able to pray in this way
Purify yourself of your fantasies and illusions, so that the Divine can flood you with its all-transforming grace
Module 7: Abiding in the Prayer of Sacred Silence
Basking in the Peace and Spaciousness of Your True Nature
(Recorded February 20)
Experience the ultimate way of being refueled through bathing in the essence of the Godhead – the great silence and the great peace
Abide in the prayer of quiet with no words and experience the descent of grace, in which just enough of you is left in order to be able to breathe adoration at the core of your heart
Learn how to breathe with the breath of Mercy that permeates all things
Understand the difference between meditation and silent prayer and put the distinctions into practice
Discover how the prayer of quiet initiates you into the fathomless depths of love in the Godhead – and allows you to drink in the great bliss and peace of that Godhead in the mind and cells your body
Dive into the ocean of divine love consciousness that is the prayer of quiet, where the divine human can draw enormous reservoirs of strength and compassion for the world and the Birth
Experience the deep silence of the loving heart and allow that silence to fill you with its power, peace and strength
Understand how to weave together the many prayer practices that we have explored into an effective daily practice of evolutionary prayer
Key principles for discerning what practice of prayer is most helpful in what circumstance.
The Igniting the Flame of Prayer Bonus Collection
In addition to Andrew's truly transformative 7-module online training, you'll also receive these powerful sessions with world-leading visionaries and teachers. These bonus sessions are being offered to further complement what you'll learn in the course – and take your understanding and practice to an even deeper level.
Body and Soul Journey
Downloadable Album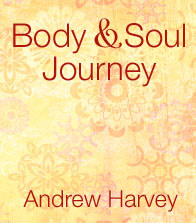 In this illuminating audio journey, Andrew guides you into his favorite practices, which are profoundly useful on the path of prayer. Through his expert instruction, you'll be taken through a comprehensive workout for the heart and soul. This MP3 downloadable album will be a powerful addition to your practices that can serve you deeply with each listen!
Teresa of Avila and the Interior Castle:
Audio Dialogue with Caroline Myss and Andrew Harvey
In this groundbreaking audio dialogue, one of the most innovative spiritual teachers of our day, Caroline Myss shares about the significance of the well-known Christian Mystic, Teresa of Avila. Caroline writes, "You'll journey to the 16th century to discover the fiery passion of one of Christianity's most inspiring saints. A tireless reformer and the mentor of Saint John of the Cross, Teresa's greatest legacy is her revelation of ecstatic love for God – a love so powerful that it pierces the heart like a burning sword. Through illness, hardship, and persecution by the Inquisition, this courageous mystic lit the way with her unquenchable spirit to an 'interior castle,' a place of unimaginable beauty and light where no darkness can touch us." This interior castle is a powerful result of the work of prayer and this dialogue will shed great light on what is possible on this path.
Caroline Myss is a five-time New York Times bestselling author and internationally renowned speaker in the fields of human consciousness, spirituality and mysticism, health, energy medicine, and the science of medical intuition.
Love in Action
Audio Dialogue with Marianne Williamson and Andrew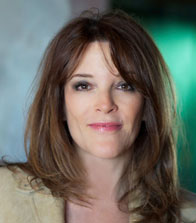 In addition to being a bestselling spiritual teacher and practitioner of prayer, Marianne has a deep love for Jesus who was a powerful example of the power of prayer in action. In this inspired audio dialogue, Andrew and Marianne will look at what it means to truly be 'Love in Action' and how we can ground higher consciousness in our daily lives.
Marianne Williamson is an internationally acclaimed spiritual teacher. Among her other 9 published books, four of them – including A Return to Love – were #1 New York Times Best Sellers. She has been a popular guest on television programs such as Oprah, Larry King Live, Good Morning America and Charlie Rose. In 1989, she founded Project Angel Food, a meals-on-wheels program that serves homebound people with AIDS in the Los Angeles area. Today, Project Angel Food serves over 1,000 people daily. Marianne also co-founded The Peace Alliance, a grass roots campaign supporting legislation to establish a U. S. Department of Peace.
Living a Life of Prayer
Dialogue with Matthew Fox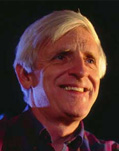 In this special session, Andrew will be joined by celebrated author and teacher Matthew Fox. Drawing on their extensive experience with prayer, they will discuss its role in leading an evolutionary life and may even share some anecdotes from this powerful practice's impact in their own lives. This lively session with these two renowned teachers, author and mystics, who are also great friends, will be sure to shed light on your understanding of the role of prayer in your own life.
Matthew Fox is an internationally acclaimed theologian who was a member of the Dominican Order for 34 years. He holds a doctorate, summa cum laude, in the History and Theology of Spirituality from the Institut Catholique de Paris. Fox has taught at Stanford University, Vancouver School of Theology, the Association for Transpersonal Psychology, California Institute of Integral Studies among other places. He is currently visiting scholar with the Academy for the Love of Learning headquartered in Santa Fe, New Mexico. He is author of 30 books which have sold more than 1.5 million copies in 42 languages. His books have received numerous awards and he is recipient of the Peace Abbey Courage of Conscience Award of which other recipients have included the Dalai Lama, Mother Theresa, Rosa Parks and Maya Angelou. He is also a recipient of the Ghandi-King-Ikeda Award from Morehouse College International Chapel that is awarded for dedication to peace, unity, non-violence and justice.
Get Download Andrew Harvey – Igniting the Flame of Prayer
---