Alison Armstrong – Living the Queen's Code
Alison Armstrong – Living the Queen's Code
What You'll Discover in These 8 Weeks
Course sessions are on Tuesdays at 12:00pm Pacific.
In this brand new 8-week training, Alison will guide you through The Queen's Code, which reveals the secret code to understanding men, and offers a sacred code of honor for women. It shows women how to get what they need from men while also respecting themselves — and men. It transforms the way women relate to men and teaches them to enhance their relationships and their results by using "The Language of Heroes" with a powerful, inspiring attitude.
Alison Armstrong is a storyteller, and believes in the extraordinary educational, transformational and healing moments available through fiction. Participants will be taken behind the scenes, deeper into the engaging characters and lessons of The Queen's Code, which is included in your registration. Each session includes an hour of clarification and additional material from Alison, followed by a half-hour Q&A, when she'll act as your encyclopedia of men and women.
Ideally, participants will read the corresponding chapter of The Queen's Code ebook before each session. While geared toward women, men seeking to understand the 21st century woman — and what she's struggling with — are more than welcome!
Module 1: Revelations (October 27)
What if there's a single source underlying your struggles and heartache with men? Through eight diverse and surprising characters, reveal your own beliefs about men and relationships. Discover what you are willing to risk to understand men and women.
In this session, you will:
Find out the mysterious process by which this story revealed itself to the author.
Learn how to use the eight characters of The Queen's Code to see your blind spots about yourself and the opposite sex.
Be provoked and inspired to engage in your own self-reflection: to articulate what you need in relationships; what you can't live without; and how your own strategies and dreams conflict.
Begin questioning what you believe about men, trust and communication.
Decide if you're going be the kind of woman who turns Frogs into Princes, or keeps turning Princes into Frogs.
Module 2: The Journey Begins (November 3)
As Karen and Kimberlee (in 
The Queen's Code
 ebook) embark on their journey to understand men, they find out what's at the source of their frustration, anger, hurt and disappointment with men. And yet, like real women, it's hard to let go… yet, it seems we have no better alternative.
In this session, you will:
Explore the effects of your inherited point-of-view in every interaction and relationship in your life.
Find out how your expectations of other people damage your self-esteem.
See how female instincts compel us to contort, suppress and conceal the essence of who we are, while driving us to exhaustion.
Begin to confront the fundamentals of being a Frog Farmer: a woman who brings out the worst in men.
Module 3: Hatpins, Stilettos & Swords (November 10)
Without consciously choosing to do so, every woman learns to emasculate men. It seems like the ultimate way to regulate, train and motivate them, while protecting ourselves from unchecked testosterone. Our culture condones, even promotes, emasculation. But what if it's causing men to respond to women in the exact opposite way we really want and need?
In this session, you will:
Find out which Queen's Code character you most resemble in your approach to emasculation — are you stealthy or nuclear? Cancerous or hit-and-run?
See the short- and long-term effects of emasculation in your relationships.
Discover how you emasculate more than men — including other women and yourself.
Learn how emasculation and objectification trigger each other.
Explore the four layers of protection against criticism.
Find out if you're ready to lay down the sword and take on being in partnership with men, women and your best self.
Module 4: Liberation & Illumination (November 17)
If criticism and complaining never motivate men, what does? In 
The Queen's Code
 ebook, as Claudia teaches Kimberlee and Karen the first word in "The Language of Heroes," you'll begin challenging your ability to receive from men. You'll also find out what's at the heart of every man.
In this session, you will:
Embrace what it means to be a feelings-based organism and learn how to use those feelings powerfully.
Learn to focus on the result instead of the process — and end up with more of what you need.
Find out what you should be taking personally, and never do.
Start asking others for what you need in a way that inspires and appreciates.
Zero in on how men are already taking care of you in ways that you may have never noticed.
Module 5: Pumpkin Hours to Desserts (November 24)
From the very beginning of 
The Queen's Code
 story, Kimberlee is terrified of talking to Claudia about sex. In this module, you'll sympathize with her squirming while Mike and Karen articulate what sex provides in a long-term relationship, as they learn about Delicious Sexual Partnerships. And then you'll share in Kimberlee's healing as Claudia reveals what she's always known.
In this session, you will:
Examine your own attachment to wanting sex in order to have it.
Begin to articulate what sex provides for you, in every context.
Learn the variety of "Jump Starts" we've discovered in men and women.
Explore your own Pumpkin Hours, whether they be daily, seasonal or circumstantial.
Validate what you need to be happy to receive and provide sexual attention.
Module 6: The Breaking Point (December 1)
All of the information and attitude adjustments revealed in 
The Queen's Code
 thus far lead Karen and Kimberlee up to this point. Finally, they learn how men relate to their needs as well how men relate to their own needs. This knowledge gives them the key to receiving their Heart's Desire, without having to deserve it first.
In this session, you will:
Learn the easiest ways to translate your needs into clear and compelling requests.
Find out the top 3 things that will prevent a man from providing for you.
Begin making deals that transform your daily life into a source of joy and empowerment.
Confront the most important question you can ask yourself and your partner.
Module 7: Beyond the Damsel in Distress (December 8)
Our friends can break our hearts, too. In this chapter of 
The Queen's Code,
 as Kimberlee and Karen learn two more words in "The Language of Heroes," Kimberlee discovers how far she has come from being a very successful Frog Farmer. Transformed to her core, the chasm between her and her best friend comes to a dramatic conclusion.
In this session, you will:
See where you set people up to lose by not asking for help soon enough.
Come to terms with a predictable lecture that you likely give to men.
Begin recognizing who in your life is "Yes, what?" to your needs.
Learn where "Accountability" is sucking the life out of you.
Examine your own relationship to men being emasculated.
Module 8: The Soul of a Man (December 15)
In this final session, see if you can recognize the soul of a man. Are you willing to honor who they want to be for you? Claim your own growth and accomplishments as 
Queen's Code
 characters Claudia, Karen and Kimberlee step into the next adventures of their lives.
In this session, you will:
Learn how to sort your accountabilities so you feel energized and empowered.
Confront your own challenges with the sixth word in "The Language of Heroes"
Notice the heroes in your life — in events big and small.
Acknowledge how you have transformed your life and relationships with men.
Share your victories with Alison.
Take on what's next for you in living the Queen's Code of Honor.
The Living the Queen's Code Bonus Collection
In addition to Alison's transformative 8-week virtual course, you'll also receive these powerful training sessions with the world's leading visionaries and teachers. These bonus sessions are being offered to further complement what you'll learn in the course — and take your understanding and practice to an even deeper level.
The Queen's Code
Ebook by Alison Armstrong with Videos
Learn the words. Shift your perception. Transform the way you see yourself and men. It's fun. It's fascinating. And it will change your life. Imagine learning the words that speak to the heart of a man and move him to act on your behalf… Imagine that a simple shift in your perception of men can cause a dramatic increase in their love and admiration for you. Whether you got here out of fear or frustration, hope or encouragement, 
The Queen's Code
 journey will be rewarding for you. Enjoy cracking the code on men!
The Appreciation Equation
2.5 Hour Audio Course from Alison Armstrong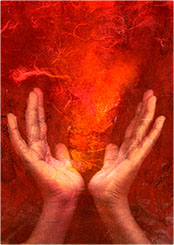 Do you have anyone in your life that appears stubborn? Resistant? Hard to work with? Or are you the one that's lost your passion and energy for your work or relationship? In this recording of a live teleclass, Alison will teach you the predictable outcomes of the Appreciation Equation — and how to use that knowledge to cause more joy, satisfaction, cooperation and productivity.
Healing Your Heart, Restoring Your Honor
2.5 Hour Audio Course from Alison Armstrong
When a woman's feelings are hurt and never healed, she withdraws from life, love (and usually sex) bit by bit. When the masculine, in a woman or man, is dishonored it creates a compelling need to prove something that is never satisfied. Both injuries to the masculine and feminine can create insatiable needs — for approval, attention, love, sex, even food. These insatiable needs can "hijack" your life. Noble Healing has the ability to fill in those places in our hearts and souls, and completely heal the wounds we carry. The result: an open space to be yourself, free from proving and self-protection. Your life can return to being a natural, unfolding expression of your essence, your beauty and your genius.
Get Download Alison Armstrong – Living the Queen's Code